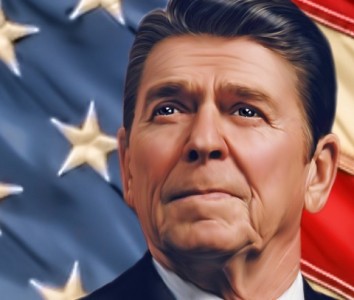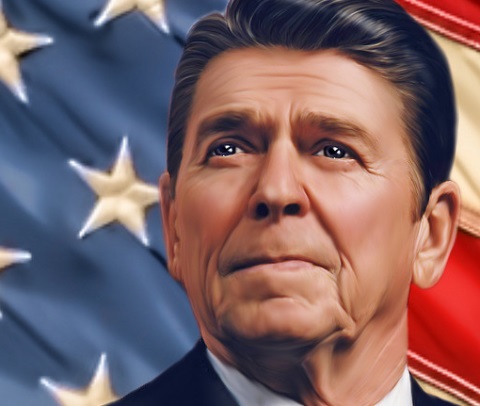 I recently had the pleasure, along with more than 100 other conservative college students, to visit Rancho del Cielo, a 688-acre ranch tucked away among the Santa Ynez Mountain range northwest of Santa Barbara, California.
For many years, it was home away from home for President Ronald Reagan, and it also played host to Young America's Foundation's annual fall conference in early November. At the weekend retreat, my peers and I learned things from a parade of prominent conservative speakers that we could only dream of hearing come out of our professors' mouths back on our campuses.
Take the speech by Congressman Tom Graves (R-Ga.), who told us "dream big, work hard, and achieve much."
It's something we heard a lot about from our parents growing up, but more recently at college we're taught by leftist professors how this country crushes dreams, institutionalizes racism, and that only with the help of the federal government can we hope to really achieve anything great.
Yet Congressman Graves, who helped lead the fight to defund Obamacare in the U.S. House of Representatives, told us about Reagan's ideals when describing that battle, saying a free-market solution is the best alternative to Obamacare.
"America is longing for positive, visionary solutions that lead us to the better tomorrow that Ronald Reagan always promised us of," he said, and we applauded that, heartily.
As a sophomore at UC Santa Barbara, I can assure you President Reagan's name has been mentioned few and far between by scholars who lead my classes. Ask any other college student, and they'll probably tell you the same thing.
On the flip side, professors often talk about the negatives of capitalism and suggest federal government reforms and bailouts as solutions, but often fail to mention the corruption of political leaders.
Luckily, during the conference, we heard from New York Times bestselling author Peter Schweizer, who recently penned Extortion: How Politicians Extract Your Money, Buy Votes, and Line Their Own Pockets. He gave us numerous examples of rampant corruption in government, and taught us how officials often line their pockets with money at the expense of the American people.
Just as one example, he cited Rep. Grace Napolitano (D-Calif.), who loaned her own campaign $150,000, charged 18 percent interest, and delayed paying herself back for 20 years. Such corruption, rooted in government expansion, is often ignored on liberal campuses.
And while professors also love to tout President Barack Obama as a hero and saint, we actually learned during our weekend retreat that Obama does not, in fact, earn an 'A' in every political category.
Louisiana State Sen. Elbert Lee Guillory, in his speech on grading Obama in political categories, criticized Obama for purposely heightening racial tensions in the country when he called for "justice" in regard to the death of Trayvon Martin, but ignored the malicious murder of an Australian college student a few months later.
Sen. Guillory said skin color should not matter when defending the life of a human being. With this said, attendees wondered why students and scholars held aloft Trayvon Martin posters and hosted vitriolic protests on campus, but did not protest in the case of the Australian.
While many of the speeches took place at The Reagan Ranch Center in Santa Barbara, the highlight of the conference for many attendees was a visit to President Reagan's beloved Rancho del Cielo, where we were treated to a luncheon and a talk by author Dan Flynn on his book: The War on Football: Saving America's Game.
Media and academia continue to attack the great game of football due to injury reports, yet studies show safety has improved. There are fewer deaths and fewer concussions. Likewise, Flynn argued football even helps boys understand discipline and leadership. While connecting Ronald Reagan's passion for football as a player at Eureka College, Flynn spoke of the values football teaches to America's society. Liberal or conservative, many ignore the values that organized athletics teach players. Flynn certainly won one for the Gipper during that luncheon.
In effect, the conference offered a chance to hear and learn more conservative ideas in one weekend than we'd hear and learn in all four years of higher education. And in the end, perhaps our visit to the Reagan Ranch offered the best lesson of all.
Reagan viewed his ranch as freedom. Freedom, he felt, was necessary because "government is not the solution to our problem; government is the problem." Rancho del Cielo, Ronald Reagan's Ranch in the Sky, helped us experience the true meaning of freedom.
Fix contributor Austin Yack is a student at UC Santa Barbara.
IMAGE: Edalisse/Flickr
Like The College Fix on Facebook / Follow us on Twitter