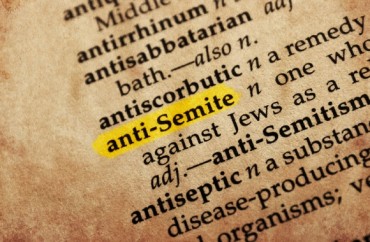 Claiming they were "subjected to a host of anti-Semitic discrimination measures," two Jewish professors at Boston's Wheelock College are suing the school and its now-retired president.
NewBostonPost reports that Gail Dines' and Eric Silverman's lawsuit contends former school president Jackie Jenkins-Scott "worked with other administrators to smear their reputations" after they complained about being snubbed from a diversity event called "The Black-Jew Dialogues."
Following this exclusion, the professors wrote a letter claiming "that Jewish culture and heritage was [sic] being 'underrepresented' on campus under Jenkins-Scott." The pair allege a school administrator subsequently "berated" Professor Silverman claiming the letter upset "the few students that sat on the Diversity Council as well as other students."
A year before, the duo were among 22 Wheelock faculty who penned a letter "expressing concern" over incoming freshmen's "plummeting" SAT scores during Jenkins-Scott's tenure. A black faculty member took the letter as an insult to African-American applicants and students.
The professors subsequently claim that their efforts to begin a dialogue on Judaism on campus went ignored. The lawsuit cites the fact that the letter issued by the African-American professor garnered immediate attention including "the swift appointment of an external diversity consultant."

"The College made that letter an institutional priority," the lawsuit states.

Silverman also pointed out in his complaint that the African-American professor who wrote the letter was later promoted to a dean's post "without having the relevant experience" over himself, "who was more qualified and had a higher academic rank."

MORE: California colleges tally most incidents of campus antisemitism

In December 2014, according to the complaint, Jewish faculty members held a meeting with administrators. Dines and Silverman allege that Jenkins-Scott "refused to acknowledge these concerns as legitimate and instead became defensive and accusatory."

"She verbally attacked the Jewish faculty attending and interrogated all of them to find out who among them had sent a letter to the College's trustees complaining about a hostile working environment and other examples of President Jenkins-Scott's mismanagement of the College," the suit claims.
The following year, both professors were accused of using the "N" word in class but point out that "administrators were unable to pinpoint the source or nature of the complaint[s]."
"The professors contend in their complaint that claims of racial bias were created 'to help insulate President Jenkins-Scott from criticisms of her leadership, which were intensifying because the College's finances, enrollment and faculty morale were all suffering.'"
Read the full report which includes Prof. Dines' lawsuit.
MORE: Britain's Labour Party promises 'robust action' against Oxford student affiliate for antisemitism
MORE: High school is 'proud' of teacher who won prize at Iran's Holocaust cartoon contest
Like The College Fix on Facebook / Follow us on Twitter
IMAGE: Shutterstock