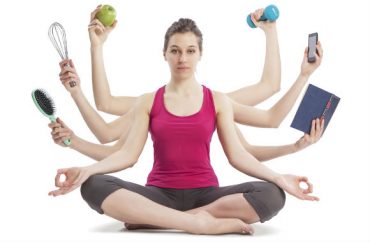 Brown University alumna Carrie Grossman's musical performance last evening – "An Evening of Devotional Music" – was met with protests by approximately 15 individuals outside of Smith-Buonanno Hall.
Grossman's offense? Using her white privilege to engage in cultural appropriation.
Students from the rather verbose Contemplative Studies Departmental Undergraduate Group took issue with Grossman's use of … Hindu chants in her performance.
"How does your whiteness impact how you engage with these cultures?" one of the group asked her.
Another said that Grossman's website uses "disturbing and appropriative language." Yet another said the fact that she didn't intend any harm "doesn't make it an apology."
Oh brother.
The Brown Daily Herald reports:
Grossman addressed these questions by describing how she discovered chanting on a visit to India, saying that she "found (chanting) very powerful and very healing." She then reiterated that there would be a discussion after her performance and began chanting.
RELATED: I'm guilty of cultural appropriation at least three times a week — and I love it
The student protestors continued to ask questions, but several audience members turned around and asked them to be quiet. In addition, some of the audience members stood up and moved to where the protesters were sitting to ask them to leave. The students were "asked to leave by the deans or to stay if we wanted" due to their constant questions, wrote Sohum Chokshi '18, one of the student protestors, in a Facebook message to The Herald. But Chokshi said that the students left "because they wanted us silent." As Chokshi exited, he announced that the protesters would hold their own kirtan, a form of Hindu chanting, outside the room.
Student protester Aanchal Saraf "educated" the performer: "Use your privilege to make structural change. You as a white person are protected."
The CSDUG says "We see ourselves, as well as anyone that engages in the fruits and perils of globalization that are running their course, as responsible for a constant and critical examination of our behaviors, beliefs and attitudes."
Be sure to get out your Post-Modern Discourse Decoder Ring to figure out that one.
RELATED: Univ. wheelchair basketball event 'cultural appropriation,' promotes 'ableism'
RELATED: University cancels free yoga class, says practice is 'cultural appropriation'
Like The College Fix on Facebook / Follow us on Twitter
IMAGE: : tommaso lizzul/Shutterstock