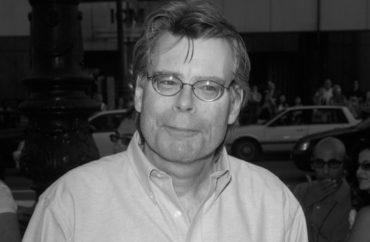 Heroic underdogs too 'white, straight and able-bodied'
"It," a horror film launching Sept. 8 about young boys in a fictional Maine town who face up against a creepy, child-killing clown-entity named Pennywise, is expected to be one of the highest grossing movies of the year.
Even the trailer for the film — an adaptation of the 1986 horror novel of the same title by Stephen King — broke industry records, prompting the entertainment industry to eagerly anticipate a break in the box-office slump.
But as the film's drop date nears, one Boston University "Master Lecturer of Rhetoric," Regina Hansen, has suggested a different storyline to focus on: the dominance of straight, white masculinity that pervades the tale.
In an article published this summer for Science Fiction Film and Television that delves into King's novels, "It," and additional on-screen depictions of his work, Hansen argues that his "white male underdog characters" achieve their heroic qualities "at least in part through the marginalisation of female characters, black characters, gay characters and characters with disabilities."
They Fear IT
The new Losers' Club from the IT movie remake.#IT #itmovie #Pennywise #losersclub #stephenking pic.twitter.com/j7LAGrnf0Z

— Revelbots (@revelbots) April 15, 2017
"While this heroic underdog character is in some ways a challenge to traditional concepts of hegemonic masculinity," she continues, "the challenge is incomplete, in that he remains white, straight and able-bodied."
Though Hansen admits there is much to admire in "King's allegiance with socially marginalized people," she adds the inclusion of mostly Caucasian, heterosexual, and non-physically disabled protagonists "can be vexing, especially for non-white, female or queer readers."
Admitting such stories as "It" intentionally surround characters serving as substitutes for King himself–a white, nerdy male in his own right–she nonetheless critiques the focus on those forms of identity.
The article was one of several in the July 2017 edition, dedicated to the works of King, considered one of the best horror and science fiction novelists of all time.
Hansen did not respond to The College Fix's requests for comment.
Expanding on the "hegemonic masculinity" present in King's "It," Hansen argues that the character Henry Bowers "polices the heterosexuality (and thus masculinity) of the males with terms such as 'sissy,' 'baby' and 'girly boy'" until one event of a "humiliating loss in a rock fight between his gang and the Losers, and the events that follow this scene [which] will spell the end of his power."
Later analysis in Hansen's article expands upon the "problematic" nature of King's writing when it comes to gender and sexuality. She states that a 1990 television miniseries based on "It" "upholds this wish-fulfillment version of hegemonic masculinity at the expense of female agency through the depiction of love interest Beverly Marsh (Annette O'Toole) and through the partial erasure of non-white, non-heterosexual experience."
MORE: College Offers Religion Course – on Harry Potter
MORE: 'White male privilege' to blame for jogger who pushed woman, prof says
Like The College Fix on Facebook / Follow us on Twitter
IMAGE: Shutterstock.com