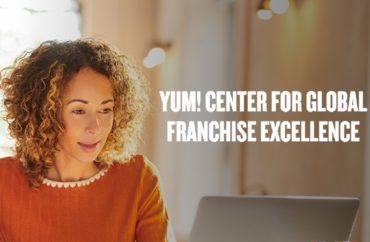 Yum! Brands also backtracked on its no-whites-allowed program.
The University of Louisville and Howard University have agreed to open an MBA program to people of all races and both sexes following a federal investigation.
The Office for Civil Rights at the federal Department of Education announced in a letter on Thursday that the two universities would agree to clarify that the "Yum! Franchise Accelerator Fellowship is open to all eligible students regardless of race, color, national origin, sex, disability, or age." The Civil Rights Act of 1964 forbids discrimination on the basis of race at institutions that receive federal funding, while Title IX of the Education Amendments of 1972 forbids discrimination on the basis of sex.
Yum! Brands, which owns Pizza Hut, Taco Bell and KFC, operated a franchise owner training and business degree initiative with the two universities.
Prior to the federal complaint from University of Michigan Flint Professor Mark Perry, the Yum! Franchise Accelerator MBA advertised itself as open to "underrepresented people of color and women." The company will also clarify that the fellowship is open to all backgrounds in its own marketing materials.
Both universities declined to tell The College Fix in March if their university attorneys had reviewed the legality of the project.
The OCR told Professor Perry in its letter that his complaint has been closed due to the changed policies regarding the MBA initiative.
This is not the first time this year a university has backtracked on a program that excludes on the basis of race or sex after it faced legal or media attention.
Professor Perry also filed a federal complaint against Gustavus Adolphus College in Minnesota for hosting a lunch only open to racial minorities. The university opened the luncheon to all people following a College Fix report and before an official investigation could be opened.
MORE: Colorado State under federal investigation for female-only leadership program
IMAGE: University of Louisville
Like The College Fix on Facebook / Follow us on Twitter