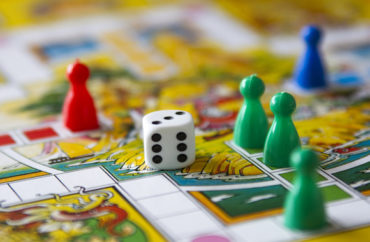 Board game 'supports and encourages cross-cultural understanding'
A community college will host a "white privilege symposium" today and tomorrow that will explore such topics as "constructive white conversations" and "the n!gga(er) word" as well as a "racial justice" board game.
North Shore Community College's Power, Privilege, Progress: Awareness to Action event is billed as an "engaging, deep learning experience with an exchanging of ideas on the issues of privilege and power in the history of our country."
Attendees of the event will hear from keynote speakers and participate in workshops such as "The Guide for White Women Who Teach Black Boys" and "Ten Reasons Why America Can't Talk about Race." The cost of attendance is $75; students will pay $50 and North Shore Community College students will attend free.
One workshop at the event will be devoted to a play-through of the board game "Road to Racial Justice," which, according to the game's website, "supports and encourages cross-cultural understanding and compassionate action in order to help create a more loving and just world." The board game was created by Kesa Kivel, "a Los Angeles-based educator, artist and activist engaged in social justice issues."
Some of the game's discussion prompts include situations such as: "The mascot for your school's football team is a person dressed up as a warlike Native American" and "Under U.S. law, farmworkers — who are mostly Latino — have no right to overtime pay, and children as young as 12 are allowed to work in the fields."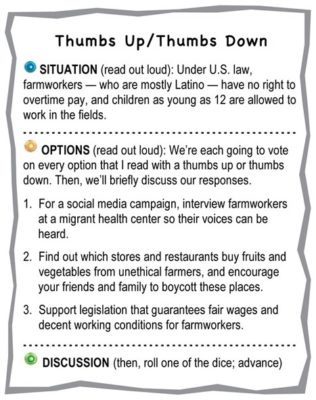 One scenario the game provides for the farmworker prompt is: "Find out which stores and restaurants buy fruits and vegetables from unethical farmers, and encourage your friends and family to boycott these places."
"Players will become more aware that racism exists in many everyday situations (interpersonal and institutional), learn why the situations are racist (stereotyping, tokenism, cultural appropriation, etc.), and acquire tools to interrupt these kinds of situations," the website says of the board game.
Other workshops scheduled for the symposium include "Unpacking The N!gga(er) Word," "Constructive White Conversations" and "Completely Unpacking the Invisible Knapsack: The Liabilities of White Privilege How White Privilege Hurts White Peopl [sic]."
The event's website states: "This is not about blame; it is about listening deeply, talking with each other, and increasing our awareness bringing us closer to the understanding we all desire."
Laurie Carlson, listed as a contact for the event on the school's website, did not respond to requests for comment on the expected attendance at the symposium or the content of its workshops. As of Thursday evening, 22 guests indicated they are attending on the symposium's Facebook event page.
The symposium is organized in part by the Privilege Institute, which states that its mission it to "equip and empower people, organizations, institutions, and communities committed to action and accountability related to issues of diversity, power, privilege and leadership." The Privilege Institute also organizes the larger White Privilege Conference, begun twenty years ago at Cornell College in Mt. Vernon, Iowa.
While costs for the event were not readily available, at least one speaker, Claudia Fox Tree, who is hosting a panel titled "Whose History Matters? A Reflection on First Nations Stereotypes and Myths," charges between $1500 and $2500 to speak in the Concord, MA area.
MORE: 'White Privilege Symposium' allows people to play 'social justice' video game
MORE: University workshops help white people develop 'positive white racial identity'
IMAGE: Fotmya / Shutterstock.com
Like The College Fix on Facebook / Follow us on Twitter