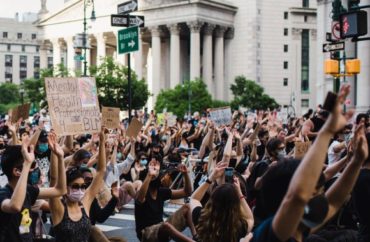 The school has committed to 'expand[ing] the number of courses that explore inequalities of the built environment'
Yale Architecture has committed to fighting racism — and its plans include a course on how cities promote racist ideas.
A Fall 2021 course echoes the themes of the flawed "1619 Project."
"Four hundred and odd years after colonialism and racial capitalism brought twenty and odd people from Africa to the dispossessed indigenous land that would become the United States, the structures and systems that generate inequality and white supremacy persist," the school said in its course description for "Difference and the City."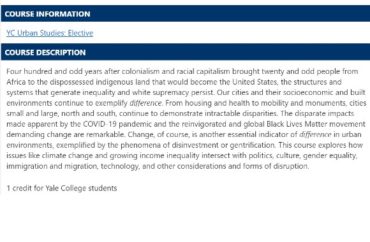 The class is cross-listed with the Urban Studies program.
"Our cities and their socioeconomic and built environments continue to exemplify difference," the course description explains. "From housing and health to mobility and monuments, cities small and large, north and south, continue to demonstrate intractable disparities."
These disparities have been amplified and highlighted by the Black Lives Matter movement, the school said.
It's not the only course on racism that architecture students can take — they can also learn about protest and rebellion.
"Revolutionary Cities: Protest, Rebellion and Representation in Modern Urban Space" will teach students about how cities have been "hotbeds of radical ideas and actions."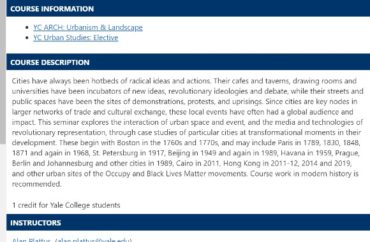 The course, also cross-listed with the Urban Studies program, explains how "cafes and taverns" and "drawing rooms and universities" have always housed "incubators of new ideas, revolutionary ideologies and debate.
At the same time, "their streets and public spaces have been the sites of demonstrations, protests, and uprisings," the course description explains.
The courses likely follow from the department's website to amplify the role that race plays in the construction and design of buildings.
The architecture program committed in July 2020 to "expand[ing] the number of courses that explore inequalities of the built environment."
It also promised to hire "faculty with expertise in urban inequality, environmental injustice, accessibility, non-western and non-colonial architectural history and theory, and community engagement."
MORE: Lecturer tells Yale med students she fantasizes about killing white people
IMAGES: Yale Architecture; Life Matters/Pexels.com
Like The College Fix on Facebook / Follow us on Twitter