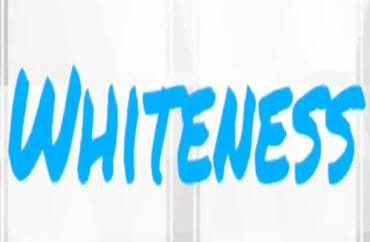 Since September, a mostly white University of Richmond "anti-racism" group has been doing lunch twice a month where they discuss the relationship between "whiteness" and racism in America.
Though the confab technically is open to everyone, the majority of participants are white university staff.
According to The Collegian, the anti-racism group recently experienced "even more urgency" due to a couple of campus "hate" incidents, one of which suspiciously fits the profile of a hoax.
In late January, racist graffiti was discovered on dorm room doors which immediately led to organized responses by student interest groups, including a 100-person-strong protest before a university basketball game.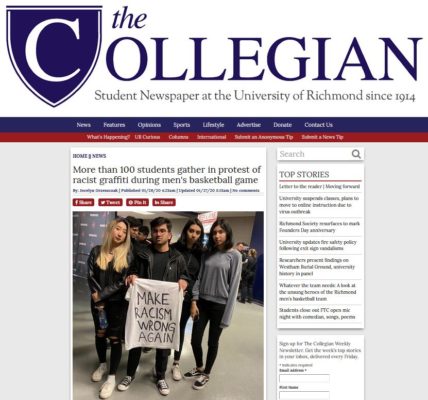 The anti-racism group participants "learn how to actively be anti-racist as white people," and unlike the interstellar vampires from Lifeforce, do so "without draining energy from people of color."
Glyn Hughes, director of the Office of Common Ground (which "promotes a thriving, equitable, and fully-participatory University community deeply engaged with the broader social world"), said participants look "to better understand whiteness and its relationship to racism by listening to podcasts, such as 'Seeing White' […] and having in-depth discussions in which members are encouraged to be vulnerable, ask questions and share their experiences."
The white anti-racism discussion series is a result of University President Ronald A. Crutcher's report "Making Excellence Inclusive," which was released last June.

The group acknowledges that part of what it means to be white is to not have to think and talk about race, Hughes said, but the first step for people who want to be actively anti-racist is to talk about it and hold each other accountable.

"Too often what happens is well-meaning white people show up in situations earnestly wanting to be anti-racist but they end up centering themselves, white concerns, white fragility in conversations, putting people of color again in the position of centering whiteness," Hughes said.

Members of the group aim to avoid these situations by having these discussions to lessen the burden of people of color always having to be the educators on this subject, Hughes said.

The members also discuss the fact that these conversations can be uncomfortable because racism is rarely talked about among white people, but multiple members said these conversations were beneficial, regardless of whether they were uncomfortable.
Counseling and Psychological Services Director Peter LeViness was delightfully politically correct by recalling how, as a college student, he "didn't offend anybody[,] wasn't a racist [and] didn't say sexist things," so he considered himself not "part of the problem."
Now, however, LeViness believes it a "moral obligation" to utilize his "privileged position" to speak out against injustice.
MORE: U. Richmond prof: Here's how to determine if your university is 'racist'
MORE: Bad U. Richmond speech-code rating prompts alumnus to stop donations
IMAGE: YouTube, The Collegian screencap
Like The College Fix on Facebook / Follow us on Twitter