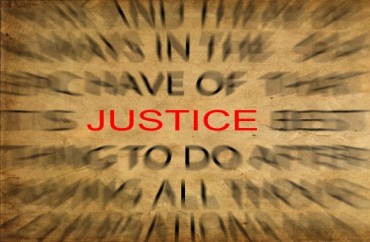 The people administering it usually aren't good at it
L. Douglas Wilder, the former governor of Virginia and a professor at Virginia Commonwealth University, dropped something of a quiet bombshell on VCU this week. Wilder was recently found responsible for nonconsensual kissing of a student, a claim that had been leveled against him by a 20-year-old woman. After a lengthy independent inquiry, an investigator determined that Wilder had, indeed, kissed the woman without her consent.
Following that verdict, Wilder released a lengthy rebuttal to the findings, claiming that the investigator had ignored numerous pieces of evidence in his favor. Most pointedly, Wilder claimed that the investigation had ignored exculpatory phone records, that the investigator herself had not pressed the complainant to resolve certain inconsistencies and testimonial issues, and that proper investigatory protocol was "simply not followed." It is unclear how much of Wilder's claims are accurate, as the school is refusing to release the findings of the investigation itself. But if Wilder is telling the truth, then the investigator's conclusions are at best suspect and at worst completely—perhaps deliberately—wrong.
That remains to be seen. What is obvious is that, at this point in the nation's history, many if not most people have good reason to doubt the workings of campus justice. American higher education is increasingly a viciously politicized environment, in which honesty and accuracy seem to take a backseat to political score-settling, identity-driven attacks and wild-eyed paranoia. The countless Title IX kangaroo courts, in which young men are stripped of due process and sometimes expelled on the basis of no evidence whatsoever, are excellent examples of this phenomenon; so are the numerous hate-crime hoaxes that flourish so much on campuses, in which administrators reveal themselves to be gullible, easy marks for victim ideology. Progressive hysteria, meanwhile, has turned many campuses into the 21st-century equivalent of medieval villages, in which mobs are always on the lookout for the next witch to burn.
There is little reason, in other words, to feel confident that the average campus is a place where justice can be performed even in theory, let alone in practice. One school recently even tried to make the case that students enjoy being stripped of their rights. Things very well may get worse before they get better. Whether or not Wilder's claims are accurate, the troubling thing is that it's entirely plausible—even a bit likely—that they are. That tells you a lot about the state of American higher education, and the low nadir to which it has sunk.
MORE: University expels student who filed due-process lawsuit 
Like The College Fix on Facebook / Follow us on Twitter