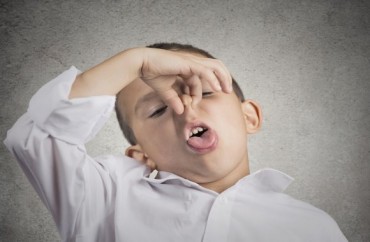 A high school teacher in Wisconsin will retire later this month after fessing up to using a nearby park as his preferred choice to take a dump.
Sixty-year-old Jeffrey Churchwell, who teaches English at Milton High School, admitted to defecating in the town of Whitewater's Natureland Park since 2017 "sometimes several times per day," according to The Janesville Gazette.
Churchwell agreed to pay over $6,000 in fines and restitution, the latter to the county Public Works Department which had to clean up his messes.
The 33-year veteran teacher eventually was nabbed thanks to camera surveillance. In early October, a police officer confronted Churchwell, who initially claimed he didn't know why he was being stopped. When the officer noted he had photos, Churchwell "hung his head and said 'going to the bathroom.'"
When asked what "going to the bathroom" meant and if it was in a park bathroom, Churchwell said "a No. 2" by the park building without a bathroom. Churchwell said he didn't know if he had defecated on the building, according to the reports.

Churchwell said he was "being an idiot" and that he changes in the bathroom and runs in the park. Churchwell said he also occasionally defecates in the park on his way to work at Milton High School, according to the reports.

He said he had been doing it since summer, but he later admitted he had been doing it for more than a year, according to the reports.

When asked why, Churchwell said "stupidity," according to the sheriff's office reports. The reports also say Churchwell stated he had done it at the park to be disrespectful and for the convenience. …

"I'm so disappointed in myself. I have the great opportunity to teach 'Political Rhetoric.' … In this class, I stress the importance of involved citizenship. And then there I am being a lousy citizen of Walworth County. My hypocrisy now sickens me," [an] email [to the sheriff's deputy] reads.
After a December 18 "closed session," the Milton School District School Board approved Churchwell's retirement. His sordid tale is similar to that of a New Jersey superintendent who had engaged in a similar, er, activity.
MORE: Scientific journal puts President Trump's face on monkey poop
MORE: Univ. informs students that they're to use the TOILET when doing '#2'
IMAGE: Shutterstock.com
Like The College Fix on Facebook / Follow us on Twitter