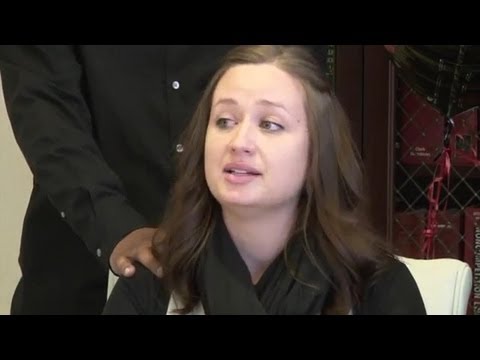 A California woman is suing her former employer, claiming she was wrongfully fired for having pre-marital sex.
The woman, Teri James, signed an agreement with San Diego Christian College when she accepted a job there, which included a promise to abide by the school's moral and religious beliefs.
"I feel like what San Diego Christian College did to me was hurtful and un-Christlike," James said in a press conference arranged by her attorney. "I was an unmarried, pregnant woman, and they took away my livelihood."
The college's "community covenant," which all new employees must sign, includes a ban against "sexually immoral behavior, including pre-marital sex, adultery, pornography, and homosexuality."
James is being represented in her lawsuit by the high-powered attorney Gloria Allred, who has made her name by representing female clients in a long string of lawsuits against celebrities, including Arnold Schwarzenegger, Herman Cain, and former Democratic congressman Anthony Weiner.
Allred, known as a "master of the press conference" also represented two of Tiger Woods's alleged mistresses during the high profile scandal surrounding the golfer's personal life that broke in late 2009.
The college's human resources director told James she was being terminated "because she had pre-marital sex," according to Allred.
College officials responded to initial media inquiries by pointing out the details of the "community covenant" agreement James signed when she decided to take a job at the college.
Click here to Like The College Fix on Facebook.
Follow Nathan on Twitter @NathanHarden