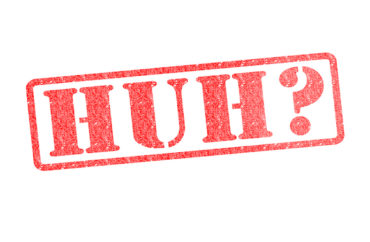 A former university diversity center researcher is concerned that if a coronavirus vaccine is developed in the United Kingdom, it will spur an increase in patriotism.
Emily Cousens, who's working on her PhD in "vulnerability and gender" and teaches a women's studies course (at Oxford Brookes University and the University of Oxford respectively), writes in the Huffington Post that she doesn't want Oxford  developing a COVID-19 cure because researchers say rich countries will "hoard supplies" …  and the UK will prioritize Britons.
In addition, Cousens says a successful vaccine will make folks overlook the UK's "devastating delay" in reacting to the pandemic, such as Prime Minister Boris Johnson's concerns over things like "individual liberty." Seriously.
"We'll forget the lessons that the pandemic has taught us so far: that the UK and the US are in fact not exceptions at the global stage," she writes. "That we are not only vulnerable but can also afford to learn lessons from countries, regardless of whether we have a special relationship with them – such as South Korea. That being white, male and Oxford-educated may not be the only criteria for effective leadership."
Cousens also chides the "war-time" response of British powers-that-be: The enemy is "a microbe," not a nation, and as such we need a "collective solidarity."
Dr Claas Kirchhelle, fellow of the Research and Policy Unit at the Oxford Martin School, confirms that "there has been a radical sharing of information and a very rapid sequencing of the pathogen's genetic code." It is clear, then, that international co-operation saves lives.

But do our Oxford-educated leaders think like this? Coronavirus is a global epidemic. Yet, rather than motivating the UK to take a proud role at the global stage, as leaders like Macron have urged, the UK is increasingly resorting to patriotism in response. …

The race is on and researchers at Oxford are doing vital, life-saving work. But races have winners and losers. If my university is the first to develop the vaccine, I'm worried that it will be used as it has been in the past, to fulfil [sic] its political, patriotic function as proof of British excellence.
On her article's Twitter thread, Cousens isn't faring very well.
"Isn't the roll of a scientist partly to find answers to fix things. Not find things and not bother using it," wrote one respondent. "I can't fathom this level of national self-hatred," wrote another.
Hoping for thousands of extra deaths and extended lockdown to own the boris

— Coopie Bastard Esq. (@CoopieBastards) April 23, 2020
According to her faculty page, Cousens was a researcher at Oxford Brookes' Centre for Diversity Policy Research and Practice, and founded the Free School of Critical Feminisms, a gratis "intimate feminist summer school."
MORE: Lecturer: White men are COVID-19's 'ally' in helping the virus spread
MORE: Student op-ed: White men can't be oppressed — no matter what
IMAGE: chrisdorney / Shutterstock.com
Like The College Fix on Facebook / Follow us on Twitter