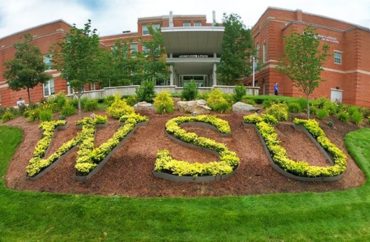 Rationale for rejecting Turning Point USA could be used against socialist group
No, you can't outsource your constitutional obligations to a student government and then disclaim responsibility when the 20-somethings blatantly violate the First Amendment.
Worcester State University is making the same error as Santa Barbara City College in claiming that it's not responsible for its student government's viewpoint discrimination in the disbursement of mandatory student fees and associated perks of club recognition.
The Foundation for Individual Rights in Education is putting pressure on the Massachusetts taxpayer-funded institution to overrule the Student Government Association's rejection of a Turning Point USA chapter.
Its rationale was even more transparently unconstitutional than the student government at SBCC, which simply grilled the TPUSA club leaders on their views before rejecting them. The WSU student leaders put their thinking in writing, in the rejection notice:
Negative impact on campus climate based on information from reputable sources, including but not limited to the Anti-Defamation League and Southern Poverty Law Center

Contradictory answers to questions

Lack of clarity about the relationship between the parent organization and chapter
In a March 16 letter to WSU that FIRE says the university has still not substantively answered, the civil liberties group also cited the minutes from a Feb. 27 student government meeting that make plain the student senators were judging the TPUSA chapter by its views and those of its parent organization, not by content-neutral application criteria.
They asked how the chapter would make others feel "safe and comfortable" on campus, especially in light of TPUSA controversies on other campuses, while claiming TPUSA "isn't with our morals and values" and could negative impact the "campus climate."
Chapter leaders Anthony Winship and Alvin Marchena were kicked out of the meeting for a 40-minute executive session limited to "senior leadership of the SGA and their advisors," FIRE wrote, which ended with a secret ballot vote of 10-2 against recognition.
While there's obviously no record of the executive session, "the subjects of the lengthy public questioning" focused on "the political positions of the proposed chapter and its national
organization," Katlyn Patton, program officer in FIRE's Individual Rights Defense Program and Public Records, told President Barry Maloney.
MORE: SBCC refuses to overturn student government rejection of TPUSA
Minutes also show student senators "engaged in naked viewpoint-discrimination" against TPUSA at a Feb. 7 meeting, by questioning whether the chapter would be "keeping the values" of the university. Patton says:
Given WSU's obligations as a public institution bound to uphold its students' freedoms of expression and association, it cannot reject a proposed student organization on the basis that its viewpoints might lead it to engage in discussion and inquiry to which the SGA or its members object. …

It is not the place of the SGA to dictate the causes for which students should advocate. If the SGA were to engage in this kind of viewpoint-based discrimination in consideration of every application to become a registered student organization, it would certainly see the number of registered student organizations on campus dwindle. Other groups on campus—such as the Socialist Alternative and Intervarsity, a religious student organization—are just as likely to express views someone on campus may find offensive or objectionable.
It also boggles the mind that WSU lawyers are apparently ignorant of Supreme Court precedent on the very same subject: whether a public university can reject a club based on its dislike of the parent organization.
Patton reminds President Maloney that Central Connecticut State University rejected a Students for a Democratic Society chapter on the basis that the national organization's philosophy was "antithetical to the school's policies" and the chapter's independence was "doubtful." The Supreme Court flatly rejected the rejection, putting "students' freedom of expression" over the university's concern for "incidents of violence associated with" the national SDS.
According to FIRE, university officials met with club leaders Winship and Marchena April 6 and passed the buck to the student government. (A FIRE spokesperson clarified that Patton "chatted with one of the students who summarized the details" in an email to The College Fix.)
A spokesperson for the university confirmed this to Breitbart News in a Tuesday article: "Student Government has policies for how it governs its decisions and can be found on our website." It said it was in the process of responding to FIRE.
There's really no response that passes muster unless WSU admits it's responsible for its student government's unconstitutional actions, however.
Both the administration and student government told the club leaders they can re-apply in the fall, but as Patton notes, "their club's approval will still be subject to a vote by a student government association composed of almost entirely the same students who rejected the club this spring."
MORE: University accused of breach of contract for not recognizing TPUSA chapter
MORE: University suspended College Republicans on allegation of 'Nazism'
IMAGE: Worcester State University
Like The College Fix on Facebook / Follow us on Twitter