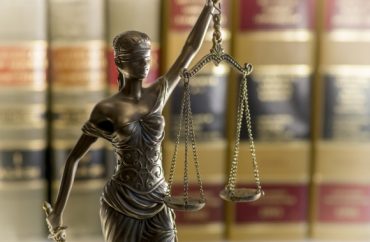 One of the few mainstream outlets to see the danger from the regulatory crusade against "rape culture" is the Wall Street Journal's editorial board.
In an editorial Monday, the board takes a closer look at the "new round of federal letters" issued to colleges this spring by the departments of Education and Justice, which illustrate how the agencies are "targeting the few rights that are left" for students accused of sexual assault.
Their findings letter to the University of New Mexico makes clear that schools must start dishing out punishments – known as interim measures – "before any adult has examined the evidence, assessed the credibility of the witnesses, or provided a fair and impartial inquiry."
MORE: 'Judicial restraint' is killing students' rights
Title IX violations as newly divined by the feds:
Accepting an accused student into a graduate program while his investigation is ongoing

Letting a professor keep teaching while his investigation is ongoing

Letting a student come back to campus after he is exonerated if his accuser objects

Not investigating anonymous complaints of sexual harassment regardless of whether they are tied to a specific case

Requiring an accuser to identify herself if she wants a no-contact order
MORE: Lawmaker sues Department of Ed for unenforceable rape rules
The editorial board also assigns blame to the nation's best-known serial groper, Vice President Joe Biden, who
sponsored a funding competition for third-party software developers to create smartphone apps that make sending anonymous Title IX allegations—or gossip overheard at the gym, or whatever—as easy as sending a Snapchat.
Noting the 500-percent increase in Title IX complaints over four years, the board concludes: "Either the Vikings are invading U.S. campuses or Title IX has become a political weapon."
MORE: It cost $30,000 to get Joe Biden to talk about sexual assault
Like The College Fix on Facebook / Follow us on Twitter
IMAGE: Shutterstock