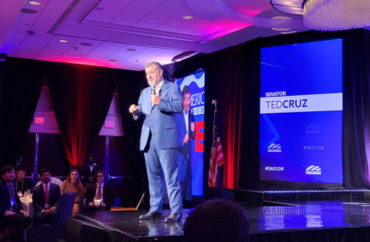 'These students will hear more conservative voices in one week than they likely will all four years of their college education'
WASHINGTON, D.C. — The nearly 400 conservative college students who converged in the nation's capital cheered and clapped on Monday night as Republican Texas Senator Ted Cruz took the stage under bright lights and upbeat music.
Cruz peppered his speech with plenty of humor, such as saying his pronouns are "kiss my ass" and joking inflation is so high Antifa can't afford bricks and Alexandria Ocasio-Cortez can't afford fake handcuffs. He also pledged to "stand up and lead the fight against every dumbass policy" pushed by Democratic Congressional leadership.
And he encouraged the crowd to take the conservative message back to their campuses.
"Every one of you has a platform. You have a voice," Cruz said. "You have a voice with your friends and classmates. Use that voice."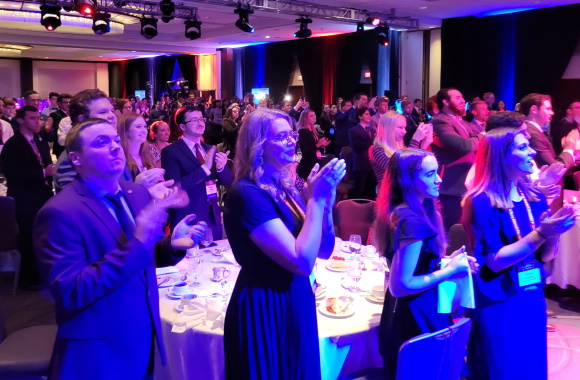 Cruz is one of nearly 30 speakers who will teach students this week as part of Young America's Foundation's 44th annual National Conservative Student Conference, which boasts a high-profile lineup that includes Christian actor Kirk Cameron and Vice President Mike Pence.
The college students in attendance learn "what it means to be a conservative, and how to debunk leftist arguments on these hotly-debated issues," YAF spokeswoman Kara Zupkus wrote in an email to The College Fix.
Additional speakers are South Dakota Gov. Kristi Noem, neurosurgeon and scholar Dr. Ben Carson, best-selling author and journalist Andrew Klavan, and former U.S. Department of Education Secretary Betsy DeVos.
"These students will hear more conservative voices in one week than they likely will all four years of their college education," Zupkus said.
Inflation is getting so bad that ANTIFA can't afford bricks – @tedcruz #YAFCon pic.twitter.com/EB48yzW9tp

— The College Fix (@CollegeFix) July 25, 2022
After Cruz's speech, the throng of students huddled in the lobby for a massive group photo, cheering chants of "USA, USA" before heading out for a "midnight" monuments tour.
Topics speakers will discuss this year include critical race theory, abortion, transgenderism, free markets and national defense, Zupkus said. The students will engage in several fun activities, including an "Amazing Race" around D.C., she said.
YAF maintains a chapter or presence on more than 2,000 high school and college campuses across the nation. The nonprofit is also actively working to grow its middle school chapters.
The annual summer conference is designed solely for college students to help educate and excite them for the semester to come, Zupkus said.
"We hope they bring it back to their campus not only through in-classroom discussions, but also by being inspired and having the courage to start Young Americans for Freedom chapters –– where they can bring big-name conservative speakers to their campuses, and spark discussion with various activism and tabling initiatives," she told The Fix.
This fall the foundation will organize its annual "9/11: Never Forget Project" as well as various campus lecture tours, such as one featuring Pence and another with Matt Walsh featuring his "What Is A Woman?" film.
Cruz is also set to tour college campuses this coming school year with Michael Knowles for the senator's "Verdict with Ted Cruz" podcast.
"These young conservatives are sure to make a splash on campus this fall," Zupkus said.
MORE: As YAF president, Scott Walker vows to 'open the eyes of the next generation'
IMAGES: The College Fix
Like The College Fix on Facebook / Follow us on Twitter