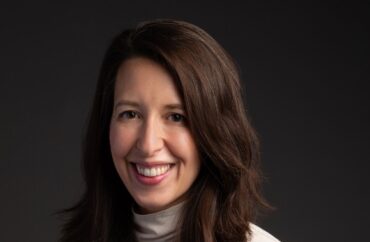 'Kids know their genders. Unequivocally.'
The Yale School of Medicine professor who was unable to cite a single study supporting puberty blockers and mutilating surgeries recently said we're in a "very exciting phase" with such procedures and "learning more and more all the time."
Meredithe McNamara (pictured), who is "interested in implementing best practices in the care of youth facing complex trauma and high-risk social situations" and "conducts culturally appropriate curriculum development in adolescent medicine in both global and local settings" according to her faculty page, recently appeared on NewsNation's "Cuomo" to defend so-called "gender-affirming" care.
In the video clip below, host Chris Cuomo points out that American society "waits for kids on everything else" so why the rush to give them drugs and surgeries because they say they're the wrong gender?
McNamara says "My response is that … kids know their genders. Unequivocally. Cisgender kids know their gender and transgender kids know their gender. And there shouldn't really be a difference between them.
"Think about how sure you felt about your gender from some of your earliest childhood memories. It's no different. The confusion comes from external factors in our society that impose cisgender, heteronormativity on young people."
In response to Cuomo's question about kids just "going through a phase," McNamara says "Young people do know who they are. And … one thing that I like to say is that … what does it cost you to just … affirm who they say they are?"
MORE: Professor: Republicans using 'Nazi playbook' with attacks on 'gender-affirming' care
When Cuomo presses her on the unknown health implications of "gender-affirming" procedures and surgeries, McNamara says
I wouldn't say that a lot of it is unknown. Y'know, we're in a very exciting phase in gender-affirming care where we're learning more and more all the time.

It also happens to be a time when that care is … sought to be banned in various states throughout the country. And people are trying to ban it on the basis that we don't have enough information supposedly, and that feels deeply hypocritical. Why introduce regulations and rules that limit our ability to provide care on the basis that maybe there are unknowns? It seems like … there's something missing there.
Cuomo then says "do no harm […] means 'do nothing,'" to which McNamara responds doing nothing is "doing harm."
View the segment:
Dr. McNamara, who holds a position as a Pediatrics professor at Yale, believes there should be no safeguards for children, because "children know who they are". pic.twitter.com/tmF5vytfIj

— Jeremy Shaw, MD (@JeremyShawMD) September 4, 2023
MORE: Fake genitalia offered through University of North Texas 'gender-affirming' closet
IMAGE: Yale U.
Like The College Fix on Facebook / Follow us on Twitter