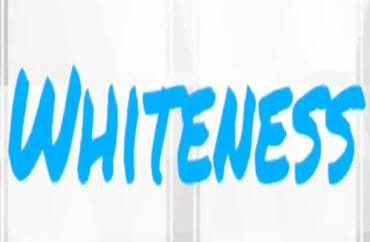 Award-winning poet Claudia Rankine is back, this time dissecting what it "means" when people decide to — wait for it! — bleach their hair blond.
Given her monumental racial imagination, it shouldn't be all that difficult to guess where the Yale professor took the significance of being light-maned. After all, Rankine is the academic who once wrote black men are dying in America because "white men can't police their imaginations," an allegation she repeated at a University of Michigan Martin Luther King Day event a year later.
In a recent interview with NPR's Ailsa Chang, Professor Rankine discussed her latest project, "Stamped," an examination of the responses she got from people about their decision to ditch being brunette.
Does it mean … "Are [they] choosing to go white?"
Rankine noted her initial impulse to the question was "People should do what they want to do." However — she soon realized everybody was going blond. (Everybody??)
And the kicker: "And it was also in the runup to the election. So, you know, it was hard to miss Trump, commentators, media, everybody in the media blond. And so I began to wonder…"
RANKINE: But, you know, I'm interested in conversations around race because talking about race seems to be taboo if the race is white, you know? And – because it has become a sort of unmarked category to mean people when you actually mean white people. And blondness became a metaphor for that, a sort of unconscious, ubiquitous metaphor. And everybody was going blond – Asian women, black women and almost, it seemed, all white women. …

CHANG: Well, could an argument be made that the decision didn't go that deep, that you're assuming there is some deeper attachment or non-attachment to whiteness? But maybe the decision to go blond was just a fun, kind of care-free thing the way some people dye their hair blue or purple. And why interrogate them about it?

RANKINE: Exactly. It – I mean, it could be that. And often I would say, do you dye your hair other colors? And some women said, no, it's always blond. You know, so if it's really about the funness (ph) of dying your hair, then perhaps you would do blue or green or whatever. But for them, it was a commitment to blondness.
Toward the end of the chat Rankine says she "never really knew" the direction in which the project would take her, and expressed surprise at "how few had thought about blondness' marriage to whiteness."
Maybe, just maybe, that's due to the vast majority of American population not being paid a handsome salary to be obsessed with race twenty-four/seven.
MORE: Yale's Rankine teaches 'counternarratives around whiteness'
MORE: University cancels conference because every speaker was white
IMAGE: YouTube
Like The College Fix on Facebook / Follow us on Twitter