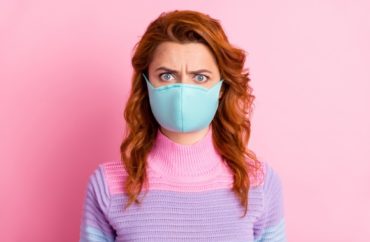 One film student must mask her actors, even though Hawaii law doesn't require it
Yale University has told students that its COVID regulations surrounding events applies not only when they are on campus, but also when they are in Hawaii.
"Filmmakers will conduct all film production in accordance with the Yale Community Compact regardless of filming location," the Ivy League's Center for Collaborative Arts and Media tells students. "Per the Community Compact, all cast and production team members are required to wear a mask while indoors, regardless of location," the rules say.
One student, Reina Bonta, thought she could get around the requirement by filming in another state. But Yale said that the rules require her to have her actors masked, even though state law does not require it.
Senior film students must either write an essay or create a movie for a final thesis. Bonta does not want to shoot a film where all her actors are masked, but filming it over winter break could get her in trouble.
"For her senior project, Bonta is writing a short narrative film that she plans to film in Hawaii during winter break," the Yale Daily News reported. "Bonta voiced her frustration that film students must adhere to Yale and New Haven COVID-19 guidelines as opposed to following local Hawaii policy."
Everyone at the Connecticut Ivy League must "wear masks indoors while on campus except when an individual is alone in a segregated space, such as when working in a private office or seated in a partitioned cubicle."
The penalties for people like Bonta who are caught breaking the compact could mean a suspension for the semester.
Students who sign the Fall 2021 and Spring 2022 Compact acknowledge:
If at any point I am unable to meet the commitments I am making to my fellow community members in this Compact, I realize I may have forfeited the privilege of continuing to participate in the current semester and, in order to promote the health and safety of our community, the university may take administrative action to protect the community, by placing me on a public health withdrawal or leave of absence.
The College Fix contacted Dean Kate Krier on Monday morning to ask if Bonta's understanding of the mask mandate is correct and if so, how the university has the authority to punish students for legal, off-campus conduct. The Fix did not receive a response by Monday afternoon.
MORE: Check out our Campus Cancel Culture Database
IMAGE: Roman Samborskyi/Shutterstock
Like The College Fix on Facebook / Follow us on Twitter