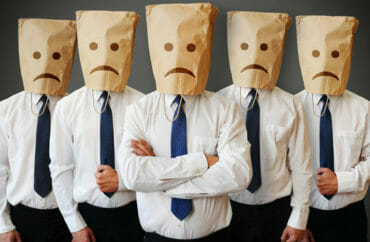 Who can meet this five-part consent standard?
Saifullah Khan has decided to look at the bright side of life, even if he's headed back into darkness at the hands of a secretive university tribunal.
Suspended from Yale University in response to rape allegations that were so weak a criminal jury cleared him in less than four hours, the Afghan immigrant is returning to the Ivy League school this fall while its internal sexual-misconduct panel considers his fate.
He told the Yale Daily News that University-Wide Committee on Sexual Misconduct officials told him his adjudication would stretch into September. That committee had resumed its investigation of Khan, which was suspended for the duration of the criminal proceeding, about a month after he was exonerated, according to documents obtained by the News.
Khan's outlook is not bright. The university is judging him (below) by a lower evidence standard, its process denies accused students many protections found in the criminal justice system, and it's under heavy public pressure to expel Khan.
MORE: A four-hour jury acquittal, and another chance for a kangaroo court
Yale Student Found Not Guilty in Rape Trial: Saifullah Khan had been charged with sexually assaulting a fellow student on Halloween night 2015, in a rare campus case brought to the courts. pic.twitter.com/EGYTbkKogo

— Dalen Percival (@PercivalDalen) March 7, 2018
A petition that angrily blames a defense lawyer for questioning an accuser's credibility and recollection of events is seeking just that result, and it has nearly 78,000 signatures as of Monday afternoon.
Under Obama administration guidance rescinded by the Trump administration, Yale was required to resolve Title IX complaints in about two months. It's been more than four months since the university resumed its investigation of Khan, which is permitted under the Trump administration's more flexible interim guidance.
Next month the Department of Education is expected to open a formal rulemaking on new guidance, which will let the public comment on proposed regulations. This is a step the Obama administration never took, even as it threatened colleges with expensive and embarrassing investigations for alleged noncompliance with nonbinding rules.
Khan has some bright spots. The criminal trial revealed Yale police withheld crucial evidence from Khan's lawyers on the eve of trial and prejudged him by his nationality and religion, among other decisions that transparently favored his accuser.
Cynthia Garrett of Families Advocating for Campus Equality, who attended and took copious notes on the trial (findings that were ignored in mainstream reporting), noted that expert testimony on intoxication, Yale's key-card logs and surveillance video, and even prosecution witnesses contradicted the accuser's claims.
It will be hard for the Yale committee to get around this public information, which would have never been revealed without a criminal trial.
Garrett told the News she expects Yale has to be "even more careful" with its decision, and credits the administration with "trying to do the right thing" by continuing the investigation even if it means bucking public pressure to keep Khan off campus.
Yale may have to radically reinterpret its own (impossible to meet) five-part definition of sexual consent if it clears Khan, though: "positive, unambiguous and voluntary agreement to engage in specific sexual activity throughout a sexual encounter."
MORE: What the media didn't tell you about the Khan rape trial
IMAGE: Concept Photo/Shutterstock
Like The College Fix on Facebook / Follow us on Twitter