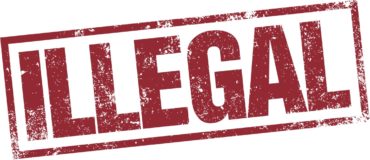 Spokeswoman, student government official confirm: Machine will not dispense Plan B
Despite reporting in The Yale Daily News and numerous other media outlets, Yale University will not be offering Plan B emergency contraceptives in a "wellness" vending machine on campus, as doing so would run afoul of state law.
The Yale College Council student government announced the vending machine on Nov. 29, but this week Yale College Council President Saloni Rao confirmed to The College Fix in a phone interview that due to a Connecticut state law, the vending machine would not actually be offering emergency contraceptives.
Rao also said that she could not confirm which products would be stocked in the vending machine but that it would include wellness products. Previous reports stated the machine would dispense condoms and lubricant as well as emergency contraceptives.
In addition to Rao, Yale spokeswoman Karen Peart confirmed to The Fix that the vending machine would not contain emergency contraceptives, though the Yale Student Health Plan will continue to offer emergency contraceptives to all students.
"These products have been available at the Yale Health Pharmacy for many years before a group of students originated the idea of piloting a wellness machine. However, the wellness machines will not be available on campus. State laws currently do not permit over-the-counter medications to be sold through these machines," Peart told The Fix via email.
Sec. 20-576-31 of the Connecticut statue from the Department of Consumer Protection says that "no nonlegend drug shall be sold or offered or exposed for sale or dispensed by any means in any type of vending machines."
According to Connecticut law, "nonlegend drugs" include over-the-counter medications. The law forbidding these medications from being dispensed from a vending machine has been in place since 1999.
"The point of this is to make Plan B more accessible and to make medications in general more accessible. Hopefully this will set a precedent for more machines to show up around campus that contain other things so Yale students don't have to go out of their way to go to CVS, especially students from the new colleges," Ileana Valdez, a Council representative who was involved with the project, told The Daily News.
The vending machine was set to be installed at no cost to Yale College, being entirely funded by Vengo Labs, a company which, according to The Daily News, "offers small, compact vending machines with various products." Vengo Labs did not respond to The Fix's requests for comment.
At press time, The Daily News had not issued a correction or followup report on the vending machine.
MORE: Campus health centers won't say that emergency contraception may kill unborn humans
MORE: Pro-abortion professor won't say if unborn humans are human
IMAGE: deepstock / Shutterstock.com
Like The College Fix on Facebook / Follow us on Twitter