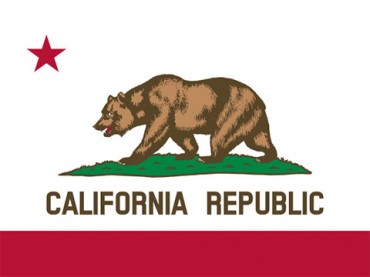 Soothing allies who were afraid he would give in to pressure from civil liberties and men's rights groups, California Gov. Jerry Brown (D) signed into law a bill that makes his state the first in the nation to require "affirmative consent" for sex on college campuses.
The Associated Press reported late Sunday that Brown, who had two days left to decide the fate of SB 967, had announced his signature.
Sponsoring Sen. Kevin de Leon (D-Los Angeles) praised Brown for not letting schools "sweet rape cases under the rug" and shifting "the conversation regarding sexual assault to one of prevention, justice, and healing."
The AP notes that supporters in the Legislature have said the so-called "yes means yes" bill allows for "nonverbal" consent, despite its clear language that "silence or absence of resistance" does not equal consent. "Universities with similar policies have outlined examples as a nod of the head or moving in closer to the person" as recognized consent, AP said.
Supporters had been ramping up the pressure on Brown as recently as Friday. The chancellor of the California Community College system said in a press release from de Leon's office that SB 967 will help his institution ensure "a safe and secure learning environment," which is "an essential responsibility of our colleges," joining the University of California and California State University systems in support.
The bill has no shortage of critics, including de Leon's hometown paper. The Los Angeles Times editorial board wrote in May that "its language still seems both vague — what exactly would constitute an unambiguous sign of consent? — and unnecessarily intrusive." It called for more education so that students aren't "misinterpreting signals" in the heat of the moment.
One law professor said it would "very radically change the definition of rape" and open the door to lawsuits by having university administrators interpret vague cues and body language.
The bill also enshrines a low legal standard known as preponderance of the evidence into California law, removing some of the legal protections enjoyed by defendants in criminal courts. The Foundation for Individual Rights in Education has faulted the bill for requiring "continual reaffirmations of consent," which shifts the burden of proof to the accused.
h/t greg
Like The College Fix on Facebook / Follow us on Twitter
IMAGE: Devin Cook/Wikimedia Commons