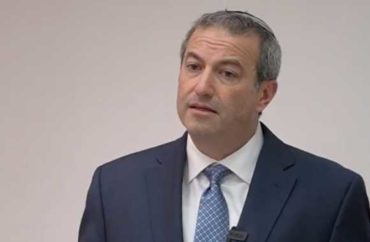 'Hold off on all undergraduate club activities' while appeal continues, university told students
Yeshiva University ordered student groups Friday to suspend all activity while the university takes further action following a Supreme Court decision ordering provisional recognition of a LGBTQ group, CBS News reported.
The private Orthodox Jewish university emailed all students instructing them to "hold off on all undergraduate club activities while [the university] immediately takes steps to follow the roadmap provided by the U.S. Supreme Court to protect YU's religious freedom," according to CBS.
The Supreme Court, in a 5-4 unsigned decision on September 14, told the university it had to try other state level judicial appeals before it would consider hearing its case. The week prior, Justice Sonia Sotomayor issued a stay of a ruling that forced the university to accept the club while an appeal was pending. She reversed her decision on September 14.
The university plans to appeal and also wants to work with LGBT students.
"Every faith-based university in the country has the right to work with its students, including its LGBTQ students, to establish the clubs, places and spaces that fit within its faith tradition," President Ari Berman, a rabbi, stated in a university news release.
"The Supreme Court has laid out the roadmap for us to find expedited relief and we will follow their instructions," Berman (pictured) stated. "At the same time, as our commitment to and love for our LGBTQ students are unshakeable, we continue to extend our hand in invitation to work together to create a more inclusive campus life consistent with our Torah values."
The lawyer for the Pride Alliance, Katie Rosenfeld, condemned the university's actions following the decision, according to CBS.
"By shutting down all club activities, the YU administration attempts to divide the student body, and pit students against their LGBT peers," she said.
The university had argued in the New York court that officially recognizing the Pride Alliance "would violate its sincere religious beliefs," according to the news outlet.
However, Judge Lynn Kotler of the New York Supreme Court ruled June 14 that the school is not a religious organization and thus cannot claim a religious freedom exemption, The College Fix reported.
The case remains on appeal at the state level.
MORE: Jewish university must accept LGBT club while it continues appeal, Supreme Court rules
IMAGE: Yeshiva University in Israel/YouTube
Like The College Fix on Facebook / Follow us on Twitter