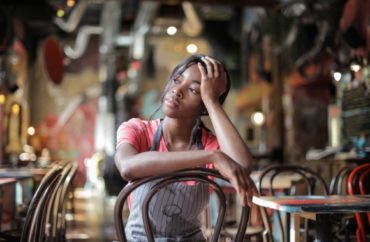 When Richard West attended Yale University in the 1960s, it cost $1,800 a year. Today, it's nearly $70,000 a year. That's an increase of roughly 3,800 percent.
As Dr. West, dean emeritus of New York University's Stern School of Business, pointed out in a recent Wall Street Journal column: "You Can't Work Your Way Through College Anymore."
He also noted that when he attended Yale in 1956, his minimum-wage job waiting tables was enough to pay for one-sixth of his tuition that year. Today, a roughly equivalent job would pay for just over 5 percent of that tuition total.
In an interview with The College Fix, West stressed that this alarming situation is not limited to Yale, but has become increasingly common at all schools, from elite private institutions to public state universities.
Even the most affordable public schools rarely cost below $25,000 per year in tuition, which is why students today are graduating with piles of debt even if they do hold jobs in college, he said.
In fact, the problem is actually worse at state institutions. After all, well-endowed schools like Yale give "generous" aid and scholarships to students in need, while public, government funded universities "cannot afford to do the same," he said. As a result, students at public universities end up graduating with more debt.
Those figures support his conclusion that there is no way to possibly "work your way through school" anymore. On the contrary, to even graduate college in four years without taking on an enormous amount of debt would be quite a feat.
West pinpoints the root cause behind this decades-long increase in the cost of college: namely, the "increasing availability of federal student loans." As the government continually offers college student larger and larger loans, schools respond by upping their tuition prices.
If left unchecked, he said, increasing student debt will eventually affect the entire economy in major ways. There could be "massive" national losses in the near future unless action is taken soon. In his estimation, the only way to break this vicious cycle is to make it easier for people with large student debts to declare bankruptcy, which student loans are currently "uniquely excluded from."
"This is the right public policy solution," he said.
West also discussed a recent effort at Yale led by various student groups to end the college's traditional requirement that students receiving scholarship money work part-time jobs on campus. The university defended its scholarship work requirements, and did not give in to the protests. West agreed with the school's decision, saying that his own experience working at Yale was the "greatest thing that happened to me in college."
From waiting tables to being an administrative assistant, West said that the skills learned and friendships formed while on the job made working at Yale an "invaluable" learning experience, and that students ought to embrace this opportunity.
MORE: A Solution to the Higher Ed Bubble Crisis
IMAGE: Ollyy / Shutterstock
Like The College Fix on Facebook / Follow us on Twitter