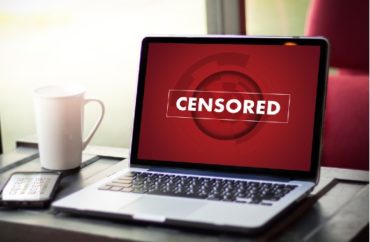 'Suddenly YouTube claimed the startup had an unpaid balance'
Earlier this month, YouTube temporarily suspended an ad for a newly formed pro-American education platform, disrupting the promotional launch of the new venture.
The new group, American Scholars, told Just the News that "its launch ad received more than 20,000 views on Oct. 4 before YouTube suspended its account the same day."
"While it was back up four days later, founder Matthew Pohl told Just the News, 'The damage to our multi day campaign had been done.'"
"The ad had a 'virtually unheard of' clickthrough rate of 25% when suddenly YouTube claimed the startup had an unpaid balance, 'in spite of the fact that we provided them with our company credit card for billing up front,'" Pohl told Just the News
"It took two days to even file an appeal because YouTube then said 'they had no record of any account with us,' Pohl said. The video still hasn't crossed 21,000 views two weeks later."
American Scholars bills itself as an "interactive pro-American education platform."
"American Scholars combines a protected discussion forum with interactive, anytime courses taught by the country's best academic experts," its news release states, adding memberships with unlimited access to the forum and courses start at $9 per month.
It was launched by former New York University Professor Michael Rectenwald, a former Marxist who was harassed by his progressive peers after he criticized and outed their totalitarian tactics.
As The College Fix previously reported, "Rectenwald's troubles began after he publicly identified himself as the man behind the 'antipcnyuprof' Twitter account, after which 'all hell broke loose.' Rectenwald became 'the target of shunning and harassment from his colleagues and the NYU administration,' including 'an open letter declaring him guilty of incorrect thinking.'"
He left NYU in 2019, according to his bio.
"So when I saw the character behind the ideology, when I saw beneath the thin veneer of egalitarian rhetoric, I saw nothing but totalitarianism, and it scared me. I said, this is not something I want to be a part of–I can't be a part. I didn't know what I would be. I had no political home at this point. I just had enough. I said, I can't be affiliated with this. And I withdrew," he told the Epoch Times.
Just the News reports he left NYU "with a golden parachute — the result of a legal settlement with the private university that included a retirement package."
Today he serves as Chief Academic Officer at American Scholars and so far has hired four professors to contribute, its news release states.
In explaining the venture to Epoch Times, Rectenwald said the online education platform is a response to today's academia, which is "infested with pernicious ideologies and are being run by zealots."
American Scholars will offer truth-telling and educate rather than indoctrinate, he said, adding the platform will cover topics such as history and economics.
"American Scholars plans to target families who 'feel trapped, angered and confused' about their children being exposed to CRT, as well as older customers who are 'just very curious' about American history and government," Just the News reports.
ALERT: Check out our new Campus Cancel Culture Database!
IMAGE: OnePhoto / Shutterstock
Like The College Fix on Facebook / Follow us on Twitter