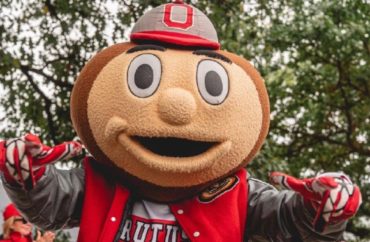 UPDATED
ANALYSIS: Many Ohio professors back Democrats, fewer support Republicans
Ninety-six percent of political donations from faculty at the top four largest universities in Ohio went to Democrats, according to analysis by The College Fix.
At least $287,991.40 went to Democratic federal candidates or organizations during the current election cycle, while Republican candidates only collected $10,764.76, according to Federal Election Commission data. The data was filtered to only include professors and includes the 2022 midterms reporting cycle that began in January 2021. The data are accurate through November 2.
Another $6,350 went to organizations without a clear partisan leaning.
The Fix classified donations by party according to the candidate or the leanings of the political action committee. For example, a donation to a gun control group that primarily supports Democrats would be considered a Democratic contribution.
The Fix found in 2020 that 92 percent of Ohio college faculty political contributions went to Democrats, four points less than this year. A recent Fix report found that 96 percent of donations from Ivy League professors went to Democrats. A similar report found that 95 percent of North Carolina professor donations went to Democrats.
Of the top four largest schools in the state, The Ohio State University donated the most to political candidates. Professors at OSU contributed over $175,000 to federal candidates, 98 percent of which was collected by Democrats.
Though the Republican donations represented a very small portion compared to Democratic donations, OSU professors still donated the most to Republican candidates and PACs of the four universities.
Other universities included in the analysis were the University of Cincinnati, Kent State University and Ohio University.
At the University of Cincinnati, just over $38,000 went to Democrats and about $4,500 went to Republicans. At Kent State University, about $40,0000 went to Democrats and $1,405 went to Republicans. At Ohio University, just under $25,000 went to Democrats and $885 went to Republicans.
The Fix reached out to all four universities in the past week to ask if there seems to be bias among professors based on the political donation data and if there is any reason for the large difference in contributions between Republicans and Democrats. None of the universities responded.
Academic group says results show political diversity may be lacking
A spokesperson for the National Association of Scholars told The College Fix via email that the data is concerning when it comes to the potential for "intellectual diversity" on campus.
Chance Layton told The Fix that "intellectual diversity is necessary for a flourishing academy, while intellectual homogeneity (best evidenced by ideology) works to the detriment of seeking truth."
Meanwhile, "[p]olitical homogeneity is problematic because it biases research and teaching and reduces academic credibility."
Layton gave an example of an academic paper he read where the scholar "argued that researchers should only study that which benefits the 'movement.'"
"Researchers who heavily rely on their political identities will often seek conclusions to their research that matches preconceived notions of reality – this happens with all research but it applies more so in cases of extreme political homogeneity within a field, department, or institution," Layton told The Fix.
He continued, "[w]hen laws and regulations are based on this research, dissent from the public becomes more likely, as does distrust of all institutions staffed by individuals who came from a one-sided political apparatus."
Layton attributed this homogeneity to "Diversity, Equity, and Inclusion statements."
"These statements ensure political conformity. Moreover, most open positions in the academy require more than loyalty oaths and shoot for outright discrimination based on race, sex, or gender," he said.
"Most center or center right individuals are excluded from the outset, but even if they were hired, why would they expose themselves to such a homogenous culture and open themselves to career abuse," he asked.
Editor's note: The article has been updated with a mission donation.
MORE: NYU professor quits academic group over mandatory DEI statement
IMAGE: The Ohio State University/Facebook
Like The College Fix on Facebook / Follow us on Twitter