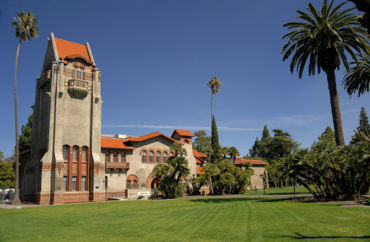 Family housing shouldn't be the purview of a school
Employees at San José State University earn an average of over $71,000 per year. That's nearly $20,000 over the national average, and it sounds like a great deal. But there's a catch: Living in San José is almost comically expensive, to the point that some individuals commute for hours to work there and sixty-year-old renters are forced to find roommates to live with when their housing falls through.
San José State has come up with what it sees as a practical solution: It's building on-campus housing for faculty, staff and students with families. That's clever, and it might work, though it might not: Administrators are hoping they can charge "80 percent of market value," the yearly cost of which in San José is still a down payment on a house in a normal city. If you want to live in Silicon Valley, you're going to be paying a ton of money no matter what.
A public university's attempting to bridge the gap between unattainable housing and productive employment is admirable. It is also, when you think about it, quite silly. Absurdly expensive housing is markedly a California problem; it is present to a certain degree in most cities across the country, but California—and Northern California in particular—is the national leader in that department. In San José the average rent hovers around $3,000 per month, and for that you're still getting a postage stamp of an apartment. It's even higher a little farther north in Palo Alto, and in skyrockets in San Francisco.
Those high rates are partly due to the high desirability of the area, but they're also driven in no small part by a chronic shortage of housing, which is in turn driven by outdated and inequitable housing policies. Established residents in upper-income communities simply do not want to see more living space built; they certainly don't want to see the kind of high-density apartment buildings and single-family units that would be necessary to bring the cost of housing down significantly.
This is largely a government problem, which means a government solution is necessary to fix it, namely the repeal of bad zoning and residential regulations that keep new homes from being built. That's a job for local authorities and the state government to fix, though they haven't yet shown many signs of being able to do so capably. In the meantime, a public university is being forced to house its own employees and students so they don't go bankrupt trying to live nearby. If that doesn't shame government officials into acting on this issue, what will?
MORE: University dorm offers 'pet floor' for dogs, birds, reptiles
IMAGE: Graham R Prentice / Shutterstock.com
Like The College Fix on Facebook / Follow us on Twitter