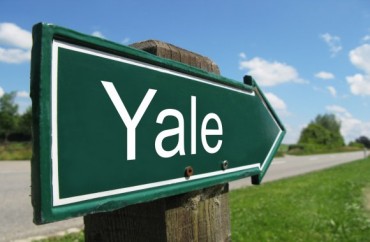 Students are shanghaied into a pro-abortion insurance policy
At Yale University, students are participating in abortion insurance coverage without even knowing it. As it turns out, every Yale student is automatically enrolled in the university's student health insurance policy; as it also turns out, that policy covers abortion, which Yale euphemistically refers to as a "termination procedure," for obvious reasons.
In fact, Yale seems to go to great lengths to hide the existence of the abortion coverage itself. The word "abortion" appears nowhere in the student handbook, and the procedure is not even listed as its own distinct feature of coverage; the information about the "termination procedure" is buried in a paragraph about flu shots and unpaid services. It's almost as if Yale doesn't want students to know that every one of them is involved in the financing of abortion.
The university should not be hiding this. Under no circumstances should it be forcing students to enroll in abortion coverage, and it should certainly not be covering up the fact that they're doing so. If Yale wants to continue to force its students to enroll in its insurance program, and if the school wants to continue mandating abortion coverage as part of that program that is the university's prerogative; but students should be given a full picture of what it is in which they're participating.
Perhaps Yale is afraid that a fair number of students, having been made aware of the school's mandatory support of abortion insurance, will choose to attend another university that does not mandate such a thing. That's a legitimate concern, of course—many people would rather attend a slightly less prestigious university if it means not supporting abortion. If that's what the university is concerned about, then they should consider changing their policy. In either case, the school should not be tricking students into participating in things they find morally abhorrent.
MORE: Yale forces its students to enroll in insurance that covers abortion
IMAGE: Shutterstock.com
Like The College Fix on Facebook / Follow us on Twitter