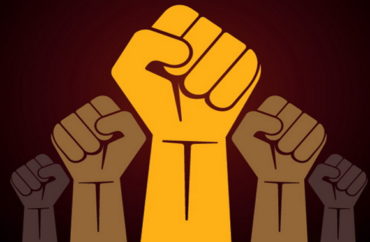 Supporters of a Harvard professor who was denied tenure late last month engaged in a "Twitter fest" on December 20 to show solidarity for her cause.
Romance Languages and Literatures Professor Lorgia García Peña's tenure denial previously led to a two-time occupation of Harvard's University Hall, at which activists demanded a reversal of the tenure decision and implementation of an ethnic studies program.
Adding to the mix was an incident in late October where several students from García Peña's "Performing Latinidad" class had a run-in with Harvard Police. Though an investigation found the Harvard PD had "no malicious intent," García Peña felt the students' ethnicity was part of the reason the cops were called.
The Twitter campaign, dubbed "#LorgiaFest," was part of the "Ethnic Studies Rise" movement begun by San Diego State's Raj Chetty, Emerson College's Katerina Seligmann, and Columbia's Alex Gil. Users from all over tweeted support for García Peña and lauded her book "The Borders of Dominicanidad."
#LorgiaFest is one of the most beautiful things I've ever seen happen on #AcademicTwitter. So much love, so much care, and also such an indictment of the systems that continue overlooking and undermining the contributions of minoritized academics.

— Jorge J Rodríguez V (@JJRodV) December 21, 2019
late to #lorgiafest but i taught "The Borders of Dominicanidad" in 2 #LatinxStudies courses i TA'd @BrownGradSchool & stdts are hungry for a Latinx studies that includes engagement with anti/blackness. BoD is pushing/pulling the field into the future & @lorgia_pena is leading.

— Jonathan Cortez (@joncortz) December 21, 2019
We are pleased to support the scholarship of @lorgia_pena and #lorgiafest by making "The Borders of Dominicanidad" free online. Read it here: https://t.co/WLPFfL8nmr pic.twitter.com/ntdlfQ94Oe

— Duke University Press (@DukePress) December 20, 2019
The Ethnic Studies Rise website refers to García Peña's work as "extraordinary,"
"We hope that in engaging with Dr. García Peña, we will also recognize and honor all of those Ethnic Studies scholars who have encountered resistance and retaliation for their timely work, and to the students who need them and fight daily for epistemological insurrection, academic freedom, and justice in the US academy," the site's "About" section reads.
During the LorgiaFest event, organizers invited the public to read or revisit García Peña's book "The Borders of Dominicanidad" and tweet passages from it using the hashtag #lorgiafest.

"Lorgia García Peña explores the ways official narratives and histories have been projected onto racialized Dominican bodies as a means of sustaining the nation's borders," a section about the book on the Ethnic Studies Rise website reads.

Mark Ocegueda — a Dartmouth College postdoctoral fellow and California State University, Sacramento professor — wrote that he admires "The Borders of Dominicanidad" for "powerfully" addressing marginality in his LorgiaFest tweet.

"This is a discussion that informs how we can all think about historical memory, erasure, and resistance," Ocegueda tweeted.

In collaboration with Ethnic Studies Rise, Duke University Press — which originally published "The Borders of Dominicanidad" — has made the electronic version of the book freely available until mid-January and offered a discount on the print version.
García Peña has a new book coming out titled "Translating Blackness: Migrations and Detours of Latinx Colonialities in Global Perspectives." It deals with "how black Latin American migrants engage in forms of racial translation as they move to and from their home countries, the U.S., and Europe."
MORE: Harvard students hold sit-in to protest prof not being granted tenure
IMAGE: VectorArt / Shutterstock.com
Like The College Fix on Facebook / Follow us on Twitter