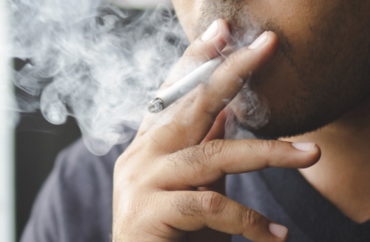 OPINION: The nanny faction of progressivism comes for the rank-and-file African-Americans who just want to be left alone and enjoy a legal product
If you're a progressive, typically you "specialize" in a certain topic.
Maybe you're an environmentalist. Or you're into fighting for unionized labor rights. Perhaps universal healthcare, immigration, or civil rights are your things.
All these causes fall under the category of "progressivism," but sometimes these factions can find themselves at odds. Take the current environment, where the teachers unions are dragging their feet on opening schools, leaving liberal policy experts concerned about minority children falling further behind their white counterparts. "Defund the police" has become a rallying cry among activists who don't actually live in the heavily minority neighborhoods where citizens actually want more policing.
But another rift on the left is showing just how far academics are willing to go to micromanage the lives of those they are purporting to help. A number of groups are pushing President Joe Biden to ban the sale of menthol cigarettes, which are typically favored by African-Americans.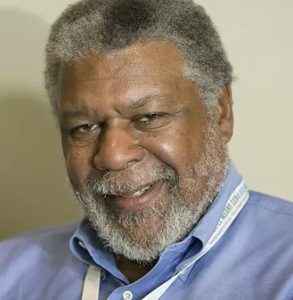 Dr. Phillip Gardiner (pictured), Program Officer for the Tobacco Related Disease Research Program with the University of California Office of the President, told the New York Times menthol cigarettes and cigarillos are "main vectors" of disease and death among black Americans. "It's precisely at this time that we need strong public health measures," Gardiner told the paper.
And thus, the nanny faction of progressivism comes for the rank-and-file African-Americans who just want to be left alone and enjoy a legal product without the government breathing down their necks.
Naturally, Biden can't just wave a finger and block the sale of menthol cigarettes, which are enjoyed by 85 percent of black smokers. It would take an act of Congress, where it appears momentum is building. Even President Donald Trump's Food and Drug Administration commissioner announced he would seek to ban menthol cigarettes. The plan was eventually killed in 2019.
"We should never allow a chemical that is specifically targeted to a population, that increases death, no matter who it is," Rep. Karen Bass (D-CA) told the Times. "In this case, it's menthol and the Black population," said Bass, who is herself African-American.
But, of course, plenty of products are marketed to specific populations that increase death. Motorcycles, fast food, bungee cords, and alcohol can all shorten life spans, and yet adults are allowed to make their own choice about whether to purchase and use them.
Of course, at the very same time these nosey nags want to ban menthol cigarettes, many racial activists are trying to legalize marijuana use, which they believe will alleviate a disparity in arrests between blacks and whites. This sets up the absurd scenario in which weed will be used on city streets with impunity, while menthol cigarettes will be contraband.
Some black activists are fighting back. The Rev. Al Sharpton helped defeat a menthol cigarette ban in New York City and reportedly visited California, arguing that a under a menthol ban police would stop and frisk more black individuals.
As we know, criminalizing a product people want only sets up a black market for the product, leading to more crime. Instead of Al Capone pushing alcohol, it will be kids on corners selling Newports.
Meanwhile, white people will continue to be able to puff on their cigarettes of choice. Does that sound like "equity?"
At some point, the academics should get out and talk to regular people on the street and ask them what they want. It might break the nanny-staters of the aggressive paternalism that treats adults like children, unable to make their own decisions about their health choices. To the left, "racial equity" apparently means making everyone equally as miserable.
MORE: Campus tobacco and even nicotine bans spike in past three years
IMAGE: IMAGE: Fong Beer Red Hot / Shutterstock
Like The College Fix on Facebook / Follow us on Twitter