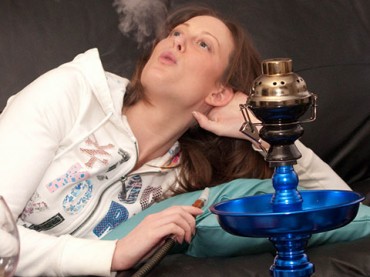 Anti-smoking policies on college campuses have moved from "smoke-free outdoor air" campaigns to tobacco and even nicotine bans in the past several years, an anti-smoking youth activist told The College Fix.
Many schools also reject tobacco industry funding for some academic research, according to Kimberlee Homer Vagadori, project director for the California Youth Advocacy Network.
As of Oct. 1, Americans for Nonsmokers' Rights recorded 1,477 universities that banned tobacco use on campus, far up from 586 in October 2011. Twenty percent of these schools include e-cigarettes, which emit vapor rather than smoke, in their smoke-free campaigns.
Vagadori worked with Americans for Nonsmokers' Rights in gathering preliminary data for university tobacco use policies.
"We are seeing more and more campuses going smoke and tobacco free," Vagadori told The Fix in a phone interview.
"Several years ago we were seeing most campuses working on smoke-free outdoor air, but now we are seeing a huge trend in comprehensive policies including all tobacco products, and a lot of schools are including all nicotine products, including e-cigarette devices."
Universities deciding to ban both tobacco and e-cigarettes in just the past few months include the University of Alabama, including its football stadium, and Syracuse University, both starting next school year; Georgia Southern University, including its football stadium; and Western Michigan University, whose administration said it isn't enforcing the ban.
Syracuse has said its ban was actually intended as a cost-saving measure, rather than a bid to give young lungs longevity.
"We were discussing this trying to figure out how to make insurance rates at SU go down and we're self-insured so the easiest way to do that is to become healthier," Edward Russell, former Health & Wellness Committee Member at SU, told NCC News Online. "So we discussed a lot of different things and smoking was one of them."
Other high-profile schools including Harvard University remain tobacco-free only on certain parts of campus.
The College Fix has previously covered wide-ranging bans at schools including Ohio State University, the University of Georgia, University of Michigan, and University of Arizona.
The Research Integrity Project, which is part of Vagadori's group, lists Ohio State and Arizona among schools that decline tobacco industry funding for public-health research purposes, though only a single school, Governors State University in Illinois, declines tobacco funding university-wide.
"In our research, what we found is there is a lot of institutions that have policies within their schools of medicine that deny tobacco industry funding in academic research," Vagadori said.
Yet not even Governors State is fully consistent in its tobacco policies. Its housing handbook makes clear that tobacco products can be used on campus, as long as they are at least 25 feet away from a residence hall.
Despite the discrepancy between tobacco funding and banning, Americans for Nonsmokers' Rights says it's getting increased support for university tobacco bans, updating its success stories daily.
"We expect this number to continue to climb rapidly as a result of the growing social norm supporting smoke free environments, and support from within the academic community for such policies for campus health and well-being," the group says on its website.
College Fix reporter Courtney Such is a student at Furman University.
Like The College Fix on Facebook / Follow us on Twitter
IMAGE: RyAwesome/Flickr