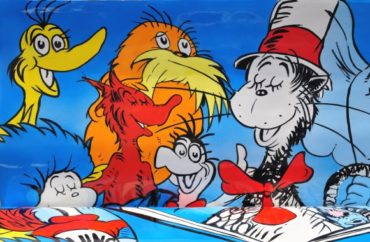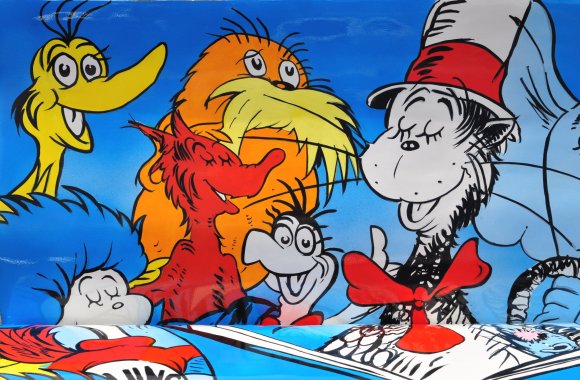 One of the wealthiest school districts in the country has warned staff about using books by the legendary Dr. Seuss due to their "racial undertones."
According to an announcement by Virginia's Loudoun County Public Schools obtained by The Daily Wire, March 2 no longer should be associated with Dr. Seuss' birthday and Read Across America Day.
Read Across America Day was started 20 years ago in honor of Dr. Seuss, aka Theodore Geisel.
"Realizing that many schools continue to celebrate 'Read Across America Day' in partial recognition of Dr. Seuss' birthday, it is important for us to be cognizant of research that may challenge our practice in this regard," the Loudoun announcement reads. "As we become more culturally responsive and racially conscious, all building leaders should know that in recent years there has been research revealing radical undertones in the books written and the illustrations drawn by Dr. Seuss."
The Daily Wire notes Loudoun got its "marching orders" from the progressive group Learning For Justice, an arm of the Southern Poverty Law Center. LFJ has a 2019 article titled "It's Time to Talk About Dr. Seuss" on its website which cites the study "The Cat is Out of the Bag: Orientalism, Anti-Blackness and White Supremacy in Dr. Seuss's Children's Books."
Authored by "critical race scholar-activists" Katie Ishizuka and Ramón Stephens, that study claims Seuss' works are "dehumanizing and degrading" to "marginalized" groups, and feature "white savior" characters. In fact, white supremacy is Seuss' norm as people of color comprised only two percent of his characters.
MORE: Loudoun looks to punish teachers for criticizing critical race theory
Two years before that study, a Kansas State University professor asked "Was the Cat in the Hat Black?" in his book by the same name. Phillip Nel said the Cat in the Hat is a "racially complicated figure […] influenced by (blackface) minstrelsy and artwork by people of color."
"If you want to think about the Cat in particular, he's a black cat, he invades a white home and causes chaos," the prof added.
Around the same time, a Massachusetts school librarian used Seuss as a political weapon by which to bludgeon former First Lady Melania Trump and the administration's education policies.
Ironically, the Loudoun district website still has quite a few links honoring the late Mr. Geisel. In addition, the Loudoun County government website advertises a Dr. Seuss Day Celebration for next Tuesday which will feature "Dr. Seuss stories and enjoy zany games and activities with Seussian flair!"
MORE: Loudoun backtracks on punishing teachers for criticizing critical race theory
IMAGE: Ron Ellis / Shutterstock.com
Like The College Fix on Facebook / Follow us on Twitter