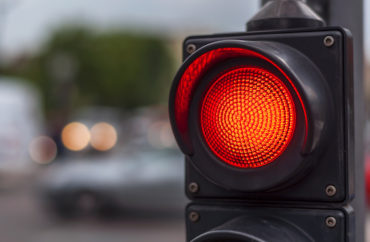 For its sexual harassment, bias incident policies
Though it has formally adopted a noted policy on campus free speech, a private university in Massachusetts still retains the lowest possible rating from a campus watchdog group due to several of its speech policies.
Clark University's "Statement on Freedom of Expression and Community Values" was adopted in February of last year in accordance with the Chicago Statement. The "Chicago Statement" is the name popularly given to a free speech policy that was instituted by the University of Chicago in 2015 which declared that the university was "committed to free and open inquiry in all matters," and thus guaranteed its community members "the broadest possible latitude to speak, write, listen, challenge, and learn."
The Foundation for Individual Rights in Education, a campus watchdog group, says the Chicago Statement is "an important reflection of how the principles of free speech are essential to the core purpose of a university." It lists over fifty-five universities that have adopted the statement, one of which is Clark University.
Yet despite Clark's embracing the famed statement, the university is still listed as having the "red light" rating from FIRE, the worst possible rating from the watchdog group. According to FIRE, a university is granted a red light if it has "at least one policy that both clearly and substantially restricts freedom of speech."
FIRE senior program officer Mary Zoeller told The College Fix that the university has that rating because it "still has a number of policies that restrict free speech on the books, even though they do make an active commitment to free expression in that statement."
The group lists the university's "bias incident" and sexual harassment policies as both warranting the red light rating. The bias incident rule forbids community members from "treating someone negatively" due to numerous attributes such as race, age or "gender identity." The school provides several examples of such incidents, including "telling jokes based on a stereotype, name-calling, stereotyping, posting or commenting on social media related to someone's identity in a bias matter, and altering or removing any faith-based symbol."
Its sexual harassment policy, meanwhile, defines such harassment as "any unwelcome sexual advances, requests for sexual favors, and/or other unwelcome verbal or physical conduct of a sexual nature." In her interview with The Fix, Zoeller explained why the harassment policy had earned its low grade:
The policy receives this poor rating because the policy's definition of harassment does not meet the legal standard for peer harassment set forth by the Supreme Court in Davis v. Monroe County Board of Education. This standard requires that such conduct, in order to be punishable, must be "so severe, pervasive, and objectively offensive, and that so undermines and detracts from the victims' educational experience, that the victim-students are effectively denied equal access to an institution's resources and opportunities."

The policy is an example of the classic pitfall of a standalone "Blueprint" definition for sexual harassment and falls well short of the Supreme Court's standard. (The "Blueprint" definition of sexual harassment refers to a 2013 Department of Education letter that broadly defined sexual harassment as "any unwelcome conduct of a sexual nature." This definition is problematic for many reasons (namely that requires universities to prohibit constitutionally protected speech as "sexual harassment") and led many colleges to change their policies for the worse in an attempt to comply with this misguided directive…)

This "Blueprint" formulation typically opens with an extremely broad definition like it does here ("Sexual harassment consists of any unwelcome sexual advances, requests for sexual favors, and/or other unwelcome verbal or physical conduct of a sexual nature."). This policy is so broadly worded that it may subject speech ("verbal" conduct) that is protected under First Amendment standards to punishment by the university.

Regulating speech to protect 'the dignity and safety of others'
Though it hews to the standards of the Chicago Statement, the university's "Statement on Freedom of Expression and Community Values" itself suggests that it may regulate speech in order to protect community members' "dignity and safety."
"The University recognizes that causing discomfort and even causing offense is not, of itself, a basis for limiting free speech. At the same time, all members of the University community should recognize that our community norms include respecting the dignity and safety of others, and acknowledging the right of others to express differing opinions," the policy declares.
"To this end, the University may reasonably regulate the time, place, and manner of expression, both for public safety, and to ensure that it does not disrupt the ordinary activities of the institution."
The College Fix reached out repeatedly to university officials to learn more about the parameters of this policy, including what kind of speech has been regulated since its institution and how those regulations have been justified. The school's media relations department did not respond to several requests for comment.
MORE: Government tells universities to adopt free-speech policies or lose funding
MORE: Nine out of 10 universities restrict free speech, survey finds
IMAGE: Bennian / Shutterstock.com
Like The College Fix on Facebook / Follow us on Twitter