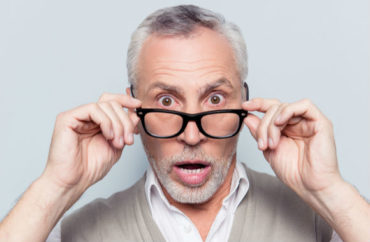 Universities: What free-speech problem?
The University of Chicago's Statement on Principles of Free Expression has gone international.
Last week the ruling party in Ontario, Canada, ordered the province's colleges to follow the principles laid out in the American private university's pioneering statement, and include a definition of freedom of speech, the Toronto Sun reports.
The three-and-a-half-year-old statement is widely seen as a model for universities to adopt, though the Progressive Conservative government of Ontario may be the first to tie its implementation to government funding.
Premier Doug Ford campaigned this spring on protecting free speech on campus, citing incidents such as Wilfrid Laurier University's investigation of a graduate teaching assistant for exposing her undergraduates to a debate on gender-neutral pronouns. The Waterloo, Ontario university's student population plunged in the months after that incident.
Schools have until January to implement policies, but the Higher Education Quality Council of Ontario won't monitor compliance until September 2019. If the council decides a school isn't complying, its funding could be cut.
Laurier told the Sun it is ahead of the government's mandate, and "would be happy to share our learnings with the Ontario government and other universities."
MORE: Canadian university cancels 'The Stifling of Free Speech'
The Ontario opposition, the New Democratic Party, predictably says the mandate "opens the door for groups to spew hate on the campuses of post-secondary institutions," and threatens "women, racialized individuals, and those who are LGBTQ2 [the number a reference to 'two-spirit' individuals]."
Also predictably, the Council of Ontario Universities says the mandate is a solution in search of a problem: Universities already have dispute mechanisms to deal with conflicts, and "policies that affirm the right to freedom of expression for students, faculty and staff."
The Chicago Maroon at UChicago reports that the mandate in Ontario, the most populous Canadian province, would be the "largest-scale application of the Chicago Principles so far." Unlike the California Legislature's nonbinding resolution asking universities to develop similar policies, the Ontario mandate has teeth.
It may serve as a pilot program for the national Conservative Party, which also campaigned on campus free speech to challenge the ruling Liberal Party.
One of its "shadow ministers" even traveled to Washington, D.C., to network and look for solutions at a libertarian student conference this year.
Read the Sun and Maroon reports.
MORE: Conservatives challenge Trudeau's Liberals with campus free speech plan
IMAGE: Roman Samborsky/Shutterstock
Like The College Fix on Facebook / Follow us on Twitter