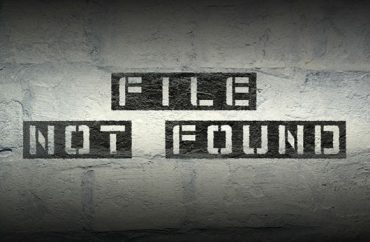 Similar language pops up in other job listings
The University of Georgia removed a webpage that says promoting diversity is a "preferred qualification" for some job applicants shortly after The College Fix asked about other job postings that echo that language.
Public Relations Manager Rebecca Beeler told The Fix in January that the "Diversity Plan" on the Office of the Registrar website applied only to that office, and did not extend to the rest of the taxpayer-funded institution.
But the plan disappeared from the office website on or after Feb. 28 – two days after The Fix asked Beeler about diversity language in job postings from the psychology department and graduate school.
Beeler's initial claim that the Diversity Plan was limited to one office struck a public interest litigation firm as curious.
Evan Bolick, director of litigation for the Center for Individual Rights, reached out to The Fix Feb. 20 to highlight two UGA job postings in other departments that ask candidates about their commitment to diversity.
One of the positions goes as far as to ask for a diversity statement, seen by some as a political litmus test.
MORE: UGA office gives preference to job applicants who promote 'diversity'
The first job posting, for a clinical assistant professor in the psychology department, tells candidates to provide "a statement that addresses past, current, or potential future contributions to diversity and inclusion through teaching, clinical work, and/or service."
The posting, which has many grammatical errors, says the university is "commited to increasing the diversity of its faculty and students" and creating an inclusive environment. "Women, minorites and people with disabilites are encouraged to apply."
Similar statements can be found in another posting for the dual position of vice provost for graduate education and dean of the graduate school.
"We not only strongly encourage women, minorities and other diverse candidates to consider applying for this position, but we also maintain that all candidates should share our commitment to diversity and inclusion," the posting says.
According to the college research firm College Factual, the "racial diversity" of UGA's faculty "is on par with the national average," the center's Bolick (below) noted.
"If they are able to meet or exceed the nation's average for a diverse faculty without widespread adoption of these diversity statements, it seems wholly unnecessary to require ideologically skewed statements or seek specific candidates," he said.
Diversity language added to 'Mission' page
University spokesperson Beeler responded to The Fix's Feb. 26 query on Sunday. She said that Greg Trevor, executive director for media communications and spokesperson, "is working on this." Trevor emailed The Fix Monday to say he needs "to research this."
While seeking to compare the diversity language between the two new job postings and the Diversity Plan from the registrar website on Monday, The Fix noticed the latter had been removed.
However, the registrar website's "Our Mission" page added diversity-related language on or after Feb. 20, in the form of two new bullet points on an otherwise unchanged page:
Encouraging staff to participate in training and development sessions and campus events that pertain to diversity on campus and to be aware of [Equal Opportunity Office] and [Non-Discrimination and Anti-Harassment] policies.

Making prospective staff aware of the UGA Institutional Diversity Mission and goals and of the expectation of contributing to an office climate that is inclusive of all individuals and groups.
MORE: UC-Berkeley's mandatory diversity statements draw legal threat
Beeler did not respond to multiple emails and calls asking for the meaning of the psychology department's job posting, which says UGA wants to increase "the diversity of its faculty and students."
The department's diversity page says it has a diversity committee that "assists in recruitment and retention of traditionally underrepresented students and faculty, sponsors Department-wide seminars on topics related to diversity and inclusion, and acts as an advocate for departmental diversity."
Neither Beeler nor Trevor responded to questions in the past week asking if this diversity plan was just for the one department or implemented across the university, or to explain why such diversity requests in job postings are necessary, considering the faculty's racial diversity is typical nationally.
The diversity statement required for the psychology job resembles the hiring requirement at issue in potential litigation against the University of California-Berkeley.
These job postings are consistent with the since-removed Office of the Registrar Diversity Plan, which makes commitment to diversity a "preferred qualification" and asks candidates "if they support an office climate that embraces underrepresented groups and persons."
Bolick told The Fix that he can't verify that the psychology department makes diversity requests in every job posting, since "there are no other postings in the psychology department for professor positions" at the moment. "But in light of the above, I suspect they do."
MORE: UC-Davis prof under fire for opposing required diversity statements
MORE: Read this law professor's conservative diversity statement
IMAGE: Yury Zap/Shutterstock
Like The College Fix on Facebook / Follow us on Twitter