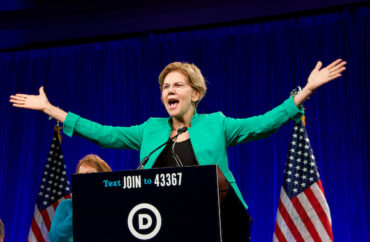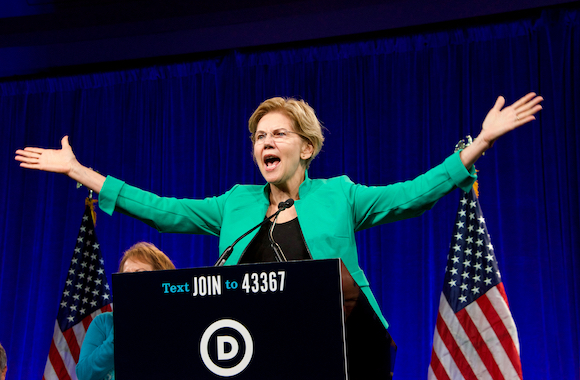 Promises to go around Congress
Just a few weeks before the critical Iowa caucuses, avowedly progressive Democratic presidential candidate Elizabeth Warren released a new student debt forgiveness plan, one she says will circumvent Congress in order to erase the debt of millions of Americans.
Telling voters that "the Department of Education already has broad legal authority to cancel student debt," and declaring that Americans "can't afford to wait for Congress to act," Warren vowed on her website to "use existing laws on day one" to alleviate student debt for "42 million Americans."
Warren last summer had previously proposed a radical debt forgiveness bill that promised to wipe away loan debt for 75 percent of borrowers. Pledging to eschew legislation entirely, Warren now promises to use unilateral executive action to achieve her student debt goals:
I'll direct the Secretary of Education to use their authority to begin to compromise and modify federal student loans consistent with my plan to cancel up to $50,000 in debt for 95% of student loan borrowers (about 42 million people).

I'll also direct the Secretary of Education to use every existing authority available to rein in the for-profit college industry, crack down on predatory student lending, and combat the racial disparities in our higher education system.
Warren promises in the plan to make the debt cancellation tax-neutral for borrowers. She also said that she would instruct federal regulators to stop contesting the bankruptcy petitions of student loan holders and to "push for a less strict interpretation" of undue hardship exemptions under existing law.
MORE: Elizabeth Warren proposes radical student debt forgiveness bill
IMAGE: Sheila Fitzgerald / Shutterstock.com
Like The College Fix on Facebook / Follow us on Twitter