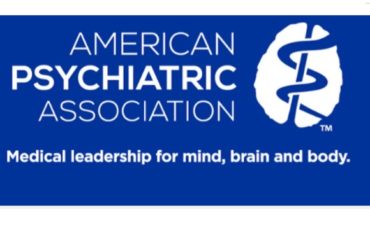 Apologizes for not saying something 70 years ago
The American Psychiatric Association recently apologized for its in role in "structural racism."
"Today, the American Psychiatric Association (APA), the oldest national physician association in the country, is taking an important step in addressing racism in psychiatry," the group said in a January 18 news release. The statement is titled "APA's Apology to Black, Indigenous and People of Color for Its Support of Structural Racism in Psychiatry."
"The APA is beginning the process of making amends for both the direct and indirect acts of racism in psychiatry," the group said.
The board of trustees for the APA apologized to "its members, patients, their families, and the public for enabling discriminatory and prejudicial actions within the APA and racist practices in psychiatric treatment for Black, Indigenous and People of Color (BIPOC)."
MORE: Academic journal seeks evidence of 'structural racism' in policing
The statement said that "[e]arly psychiatric practices laid the groundwork for the inequities in clinical treatment" and that these practices "sadly connect with larger social issues, such as race-based discrimination and racial injustice, that have furthered poverty along with other adverse outcomes."
The organization provided further details of some of its past transgressions:
Since the APA's inception, practitioners have at times subjected persons of African descent and Indigenous people who suffered from mental illness to abusive treatment, experimentation, victimization in the name of "scientific evidence," along with racialized theories that attempted to confirm their deficit status. Similar race-based discrepancies in care also exist in medical practice today as evidenced by the variations in schizophrenia diagnosis between white and BIPOC patients, for instance. These appalling past actions, as well as their harmful effects, are ingrained in the structure of psychiatric practice and continue to harm BIPOC psychological well-being even today.
The group promises "anti-racist practices" as a way to mend its structural racism past. "The APA apologizes for our contributions to the structural racism in our nation and pledges to enact corresponding anti-racist practices."
A "historical addendum" details further some of the APA's mistakes, including not releasing a statement in 1954 in support of Brown v. The Board of Education, a Supreme Court decision that helped desegregate public schools.
The addendum also apologizes for using different diagnoses for white patients and for black patients.
"The everyday use of microaggressions, which are subtle, verbal and non-verbal 'put- downs' directed toward BIPOC, further maintains structural racism today," the group said.
MORE: American Psychological Association now requires singular 'they'
IMAGE: American Psychiatric Association/YouTube
Like The College Fix on Facebook / Follow us on Twitter