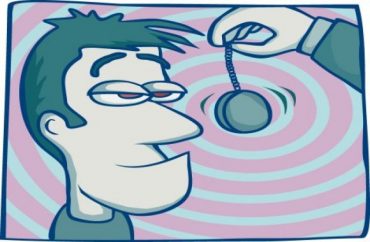 The American University freshman course known as "the American University Experience," or "AUx" had its first full year of implementation in 2018-19, and a number of students say the class is a wash.
As part of AU's $121 million Plan for Inclusive Excellence, incoming students have to take two semesters worth of AUx; according to The Eagle, the first semester AUx1 "helps students physically and mentally transition to college," while AUx2 deals with "creating a space for civil discourse about structural inequalities."
In the latter, students "are encouraged to immerse themselves fully into the sometimes uncomfortable conversations," said Dean of Undergraduate Education Jessica Waters. "[Students] come with wildly different exposure to the academic study of things like power, privilege, race and inequality."
Assistant Vice President of Diversity, Equity and Inclusion Amanda Taylor added that both AUx courses "plant the seeds" for success not only in college, but beyond.
Well, for college without a doubt. Especially when they're required.
Regarding that requisite, AUx has cheesed more than a few AU students. The Eagle reports that freshmen say the class "is not necessary and causes more stress" than needed for their inaugural year. An anti-AUx petition popped up in the fall and has over 225 signatures, short of its 500 signature goal. The petition says that AUx eats up valuable time which otherwise could be used for "major or classes that peak [student] interests," should "at the very least" be a pass/fail course, and lastly "should not have to meet every week."
[Freshman Samantha] Pulido still heard complaints from friends that instructors often guided class discussions toward one opinion. While faculty members said AUx is designed to be a safe space for students to engage in conversations about controversial and pertinent issues, students who have views that don't align with the content being assigned and discussed said they feel alienated.

Freshman Lilly Rosenfield, who described herself as a Republican from Texas, said she experienced this feeling in class. She believes the course is graded with the "bias" of instructors and worried that her opinions might affect the grades she received.

"I don't feel comfortable enough to talk about my political identity in front of a classroom where everyone else has the opposite beliefs because I know they're going to judge me," Rosenfield said. "But because I don't say anything because I don't want to be offensive, that means I don't contribute to the class, and my not contributing to class affects my grade."

Several students of color said they also feel isolated and feel like they need to educate their peers. [Emma] Lovato said AUx is only designed for students who did not have any experiences in diverse settings.
Student Victor Ciaccia's says AUx "did not promote a candid or engaging discussion," and added students "are highly criticized if they don't agree with the views of the instructors."
"You say something even mildly off course from what they're preaching and if not the instructor, the peer facilitator or other students will absolutely cannibalize you and no one will really do anything to stop them," he said.
Which should surprise absolutely no one.
MORE: AU forced us to admit most of our friends are the same race
MORE: AU investigates student for challenging its 'censorial' campus climate
IMAGE: Shutterstock.com
Like The College Fix on Facebook / Follow us on Twitter