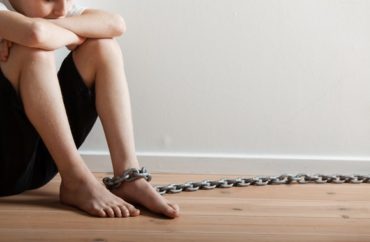 Same restrictions regardless of vaccination
Do you want to live in a white-collar prison in the nation's capital for two months? It will only cost you $5,205 on top of tuition!
American University is offering a "mini-mester" program this spring that lets students live on campus from March through May, The Eagle reports. The cost breakdown: $2,478 for a single dorm room, $1,588 meal plan with to-go meals, and $1,139 health insurance (which can be waived).
Priority for the program, capped at 1,250 full-time students, will be given to freshmen because they "in particular" want to live on campus, President Sylvia Burwell said. A few hundred more have already been granted "emergency housing" for the spring.
Class formats won't change, and the private school is not relaxing its COVID-19 restrictions even for students who get vaccinated:
Students will move in primarily during "Wellness Week," a week without exams and written assignments aimed at promoting student well-being. AU created the alternative spin on spring break in an attempt to prevent students from traveling in order to avoid a spike in coronavirus cases.

Students are expected to get a COVID-19 test 72 hours before traveling to D.C., the FAQ states. Upon arrival, they will isolate for another three days before getting tested again. The protocols are required regardless of vaccination.

AU will require all students living on campus and at the Frequency Apartments to be tested twice weekly.
At least students are allowed to visit residence halls other than their own, "but will be limited to one guest at a time," The Eagle explains.
Students can apply for the $5,205 white-collar prison program Jan. 5-18.
MORE: American U. releases two different versions of mask rules
IMAGE: Jan H Andersen/Shutterstock
Like The College Fix on Facebook / Follow us on Twitter