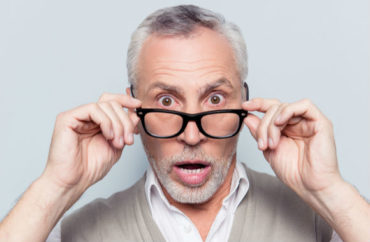 Stop the presses!
"[C]hoosing healthy foods is key to reducing the risk of premature death." That's the latest news coming out of Harvard's T.H. Chan School of Public Health. No, really. Researchers there discovered that people who ate lots of "whole grains, non-starchy vegetables, whole fruits, and nuts" were more likely to live than people who didn't.
This may seem obvious to everyone else—like completely obvious, like not-even-worth-remarking-on-it-in-passing obvious—but then again academics love to mount major studies to learn things that everyone else already knows. Some years ago a researcher at Brown University dropped $5 million to learn that fraternity brothers like to drink. Last year academics at Stanford found that people will eat healthy food if they think it will taste good. Some years ago in Japan, meanwhile, researchers discovered that cats don't care about their owners. They could have figured that out in half the time if they'd just bought a couple of cats.
There is a reason that a decent number of researchers are spending quite a bit of money to discover facts that most nine-year-olds have no trouble discerning: Everyone has to pay the bills. We all have to eat. Spending a ton of money in order to academically quantify what is self-evidently commonsensical and unremarkable is a tremendous waste of time and resources, but it does keep the money flowing, and people like to make money.
It is unlikely, of course, that educational authorities will clamp down on the flow of such wasteful funding, since colleges and universities themselves benefit from easy research cash. These kinds of silly and superfluous projects will likely continue as long as higher education does. In the meantime, we can all benefit from the shocking, paradigm-busting studies that regularly come out of academia, such as the one that concluded people prefer their dates to be sexually attractive. Where would we be without studies?
MORE: Hockey pucks or guns: Which are better for fighting off school shooters?
IMAGE: Roman Samborksky /
Like The College Fix on Facebook / Follow us on Twitter