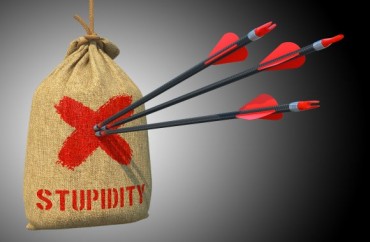 Another school board has decided that honors classes will have to be done away with … in the name of "equity and inclusion."
According to The Globe and Mail, the Vancouver School Board declared its math and science honors courses "do not comply" with the district's goal of "ensuring that all students can participate in every aspect of the curriculum."
The district said in a statement that its revised curriculum requires "an inclusive model of education" so "all students will be able to participate in the curriculum fulsomely."
Yeah, I had to look that last word up too. This is what educationists do when they enact a sketchy policy — stack it with flowery lingo to make it more palatable.
Parents were angry that they were made aware of the board's decision just last month, which was long after students had decided which secondary school to attend. As it is, only two of the district's 18 secondary schools had even offered the advanced courses.
A spokesman for Education Minister Jennifer Whiteside said because of this "limited" number of locations, "not all students […] have an equal opportunity to enroll" in these accelerated classes. Instead, advanced students can "complete their own grade-level work […] and then work ahead into a higher grade level" (but only if there's enough space). Or, they can apply to a "mini-school," a "school within a school" which have specialized offerings "ranging from academics to the arts to hockey to leadership."
The University of British Columbia's Jennifer Katz, a Vancouver district consultant who favors abolition of fast-track courses, poo-pooed parents' concerns about gifted students not "fitting in," saying such a belief is "part of racism and systemic racism."
Programs and courses such as those for honors kids are "'almost always' made up of 'middle- and upper-class kids whose parents have had them tutored for who knows how many years,'" Katz said. She added that teachers should be teaching to students' ability levels so that those "of different abilities can work on the same assignment but with more advanced inquiry for some."
MORE: Race groups want honors program nixed b/c it's too white
But Katz's UBC peer Owen Lo said the move to ditch honors classes is "radical, oversimplified and irresponsible." And here's where he nails it:
He said teachers are currently working with students from a variety of racial and linguistic backgrounds, as well as with students with ADHD and autism.

"Then, all of a sudden, you're also adding students with advanced learning needs in the classroom. It's a very reasonable thing that a teacher will actually sacrifice first the student with advanced learning needs. … When you don't give them enough challenged curriculum, how do they have a growth mindset? They don't grow."
I know exactly to what Lo is referring. Over a decade ago, Delaware had the "brilliant" idea that every public school student, regardless of academic ability, would have to take at least two consecutive years of a foreign language in order to graduate from high school. Up until this point, foreign languages were electives.
The effect of the mandate, which started in 2011, was immediate. Whereas before my classes were composed of students who had demonstrated proficiency in their English classes, now they were a mix of such kids and special education students who didn't know a noun from a verb. Appeals for separate classes based on (English course) performance went unheeded. The response from administrators was like that of Katz's: Teachers were expected to teach to each student's ability.
In classes totaling more than 30 students, that is.
Before the mandate in my level-one Spanish course, I would cover subjects like stem-changing and reflexive verbs, the differences between "ser" and "estar," and even using the past tense. By the time I retired, just five years after the state requirement, I was unable to get to any of these topics. Indeed, I had to spend a lot of time, especially at the beginning of the school year, (re)teaching the basic parts of English speech.
Contrary to the illusion that Katz and those like her believe, the reality of Vancouver/Delaware-style mandates is that high and low-ability students suffer. The former get bored from the (to them) remedial instruction, and the latter get frustrated by their inability to grasp even basic concepts.
A further reality is that teachers will cater to the latter because their grade distributions will look better. Honors students will get the good grades regardless, so teachers focus on making sure the grades of lower-ability students are acceptable to administrators.
MORE: Virginia schools to do away with advanced math courses for grades K-10
IMAGE: Tashatuvango / Shutterstock.com
Like The College Fix on Facebook / Follow us on Twitter