'A huge feat' to document this over more than a decade
The nation's attention is focused on an apparent surge of antisemitic violence in cities including New York, Los Angeles and Chicago, and thousands have marched in solidarity against the incidents.
A campus antisemitism watchdog wants to call attention to a more subtle threat: the proliferation of the anti-Israel boycott, divestment and sanctions movement among faculty who teach on the Israeli-Palestinian conflict.
The AMCHA Initiative released a study Wednesday based on its review of 50 syllabi from courses on "contemporary Palestinian-Israeli or Arab-Israeli conflict."
It spanned fall 2008 through spring 2019 and only included materials with a weekly level of readings laid out. Researchers then reviewed the ideology of the writers assigned in the syllabi.
The pro-Israel group charged that professors who express support for academic boycotts of Israel are tilting their courses to focus on pro-BDS writings. More than half of the readings in courses taught by pro-BDS professors consisted of pro-BDS sources. For half of the pro-BDS professors, the proportion was much higher.
MORE: Pro-BDS prof denies letter of recommendation for Israel study-abroad
Asked how the study is rigorous when only 50 syllabi over 11 years were reviewed, lead researcher Tammi Rossman-Benjamin told The College Fix that compiling that sample was "in fact a huge feat."
These are not "just 50 courses on any topic, it's 50 courses specifically on the Israeli-Palestinian conflict whose syllabi were publicly accessible," she wrote in an email. "All publicly accessible syllabi on this topic were included in the study."
Researchers searched for courses whose titles or descriptions included "Israel," "Israeli," "Palestine," "Palestinian," "Zionism," or "Zionist," then further reviewed them to narrow the sample to those "focusing primarily" on the contemporary conflict.
Most qualifying syllabi were found online while a few were submitted by students, Rossman-Benjamin said. All but two were taught by tenure-track or visiting professors.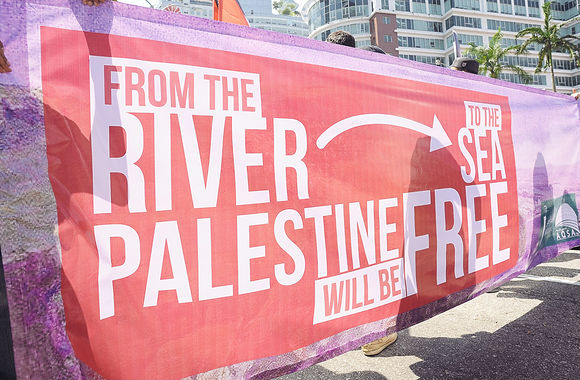 'Little doubt that instructors who support academic BDS make a calculated choice'
AMCHA said it was motivated to study the issue by anecdotes of professors whose anti-Israel views inhibited the academic endeavors of students. For example, the study notes a University of Michigan professor denied a student a letter of recommendation for a study-abroad program because it was to Israel.
The study put professors into two groups: public supporters of an academic boycott of Israel and everyone else, which includes those who may privately support similar measures. It found 15 syllabi by boycott supporters among 50.
They teach mostly at prominent private colleges such as Columbia, Georgetown, Princeton and Stanford. All but one of the public universities were in the University of California System, including the flagship UC-Berkeley.
The study then classified authors of the material who publicly supported BDS in general, or an academic boycott of Israel specifically, as BDS supporters. Everyone else went in the other group.
The median of "BDS-authored readings" selected by pro-boycott professors was 78 percent of the syllabus, while the minimum was 54 percent, meaning every pro-boycott professor sourced more than half the readings from BDS supporters.
On the other hand, among the professors who do not publicly support a boycott, the median was 17 percent and the upper limit of any syllabus's BDS authorship was 58 percent. The study found only two of those 35 professors chose more than half of their readings from BDS-supporting authors.
MORE: UMich student government approves anti-Israel resolution on 11th try
"The stark difference between the average percentage of course readings […] with almost no overlap between these two groups, leaves little doubt that instructors who support academic BDS make a calculated choice to heavily weight their course materials with readings authored by BDS supporters," the study concludes.
Given these findings, the pro-Israel group recommended that universities publicly affirm that BDS activity among faculty harms the education and opportunities of students. It cited presidents and chancellors at the University of California, University of Michigan, University of Massachusetts-Amherst and Pitzer College who issued "excellent statements" on the issue.
They should also "prohibit faculty from using their classrooms for political rather than pedagogical purposes" in binding university policies, as the University of California did with its "Policy on Course Content" during the Vietnam war.
Third, AMCHA recommends universities urge their faculty to "establish their own safeguards against the politicization of the academy."
It favorably cited the University of Michigan's response to the professor who refused to write a letter of recommendation for a study-abroad trip to Israel. A faculty panel issued a report recommending that professors base their decisions "solely on educational and professional reasons."
MORE: Prof threatens to call cops on The Fix for asking about Palestine course
IMAGES: KelseyJ/Shutterstock, Khairul Effendi/Shutterstock
Like The College Fix on Facebook / Follow us on Twitter