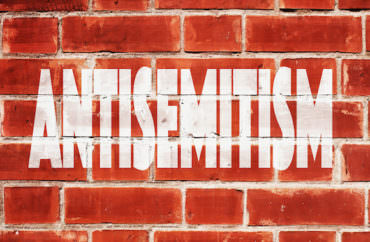 UC Berkeley chancellor condemns all 'forms of prejudice.'
A student government meeting at UC Berkeley devolved into anti-Semitism as comments about "white tears" and "Zionist tears" caused a significant response from the school's Jewish community. Several Jewish groups signed a statement declaring that they were "appalled and deeply pained" at the anti-Semitism, The Daily Californian reports.
UC Berkeley Chancellor Carol Christ condemned the "disturbing expressions of bias" in an email to the campus community. She also reaffirmed the administration's condemnation of "racism, anti-Semitism and other forms of prejudice," but did not specifically mention the incident.
The student government meeting regarded the disqualification of Student Action's candidates from the school's 2019 election cycle. Student Action, a coalition of student organizations that participate in the school's student government, saw its candidates disqualified after violations of election rules, according to The Daily Cal. The disqualification drew criticism due to its shutting out of several student groups, including Jewish groups.
The Daily Cal reports on the anti-Semitic response Jewish students received when they spoke out about losing representation due to the disqualification:
Throughout the meeting, Jewish students who said they had lost a source of representation in the ASUC were met with remarks that referenced Zionism and the Israel Defense Forces. Some of the comments — notably one mentioning "white tears" and "Zionist tears" — were caught on video and shared on Facebook.
One Jewish student organization, "Jewish Voice for Peace," released a statement after the incident clarifying that it remains committed to not equating anti-Zionism with anti-Semitism.
"It is not only disingenuous, but also dangerous, to conflate the two in order to brand any criticism of Zionism as antisemitic and attack progressive voices on campus committed to uplifting marginalized students," the group said.
MORE: Pro-Palestinian student group holds drag show
IMAGE: Shutterstock.
Like The College Fix on Facebook / Follow us on Twitter