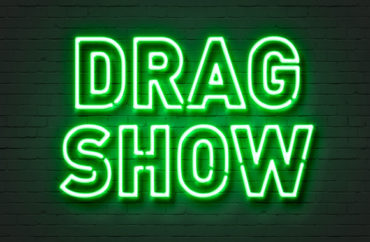 Celebrating Purim with men dressing up as women
A Pro-Palestinian student group at the George Washington University recently held a drag show to mark a Jewish holiday, with men dressing up as women and even collecting tips for their performances.
Jewish Voices for Peace hosted the "Drag Purim" event on Monday after one student realized that "drag and Purim are more similar than she had previously thought," The GW Hatchet reports.
Purim is "a Jewish holiday that celebrates the failure of an attempted genocide of Jewish people," the paper reports. According to Chabad.org, Purim "commemorates the salvation of the Jewish people in ancient Persia from Haman's plot 'to destroy, kill and annihilate all the Jews, young and old, infants and women, in a single day'," as recorded in the Megillah.
As one member of Jewish Voices for Peace put it: "I just kind of connected the things – Purim is a holiday where you dress up and you're merry and celebrate the spirit of resistance. And drag is about dressing up and the spirit of resistance."
From the report (published before the event):
At Drag Purim, attendees will watch a drag show performed by Crystal Edge, who is a student, along with three other drag queens who perform around the District: Katrina Colby, Anastasia Dior and Labella Mafia.

The drag queens will do a reading of the story of Purim before putting on a traditional drag show with music and elaborate costumes and makeup. Attendees of the event are encouraged to dress up in their own costumes, bring groggers – a noise-making device that is supposed to be used every time Haman's name is mentioned during the story retelling – and come with cash tips for the drag queens.

There will also be a costume contest, which has no prize other than "eternal pride…"
According to The Hatchet, one of the drag queen presenters, in spite of "not knowing a lot about Purim," planned to "read the [Purim] story, make it funny and put his drag hosting spin on it through his drag persona Crystal Edge," whom he described as a "festishy Bratz doll."
MORE: Student at Catholic college called into Title IX meeting after he criticized drag show
IMAGE: ibreakstock / Shutterstock.com
Like The College Fix on Facebook / Follow us on Twitter