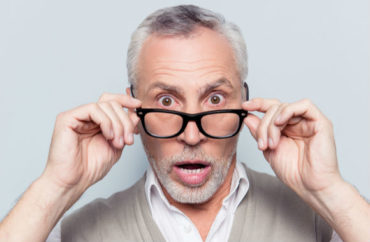 Acclimating students to real world not covered by academic freedom
More than three years after a professor sued Louisiana State University for firing her over her unconventional pedagogy, the 5th U.S. Circuit Court of Appeals has narrowly construed her constitutionally protected academic freedom.
The loss for Teresa Buchanan is a shot across the bow at faculty who aim to prepare their students for coarse professional environments, or simply keep their students' attention by using coarse language or discussing taboo topics.
The three-judge appeals panel affirmed a district court ruling against Buchanan, a widely published and tenured 20-year veteran who taught in LSU's early education program for teacher education.
"Dr. Buchanan's use of profanity and discussion of her sex life and the sex lives of her students was not related to the subject matter or purpose of training Pre-K–Third grade teachers," and was not a "matter of public concern," Judge Jacques Wiener wrote in a terse 13-page opinion for the unanimous panel.
The judges ignored Buchanan's pedagogical rationale for her conduct: that she was "training student teachers for the rigors of providing educational services to communities that may use profanity in common expression, express hostility in interactions with teachers, or express sexual diversity."
Instead they narrowly construed her role as educator, disregarding the context of preparing students for work in the real world. Swearing and jokes do not serve an "academic purpose," the legal test for "public concern" in a classroom setting, the court concluded.
The ruling has spooked the American Association of University Professors, which filed a friend-of-the-court brief on behalf of Buchanan (below).
It released a legal analysis after the ruling that emphasized sexual harassment policies must be written more narrowly so they can't be used to punish conduct such as Buchanan's.
The Foundation for Individual Rights in Education, which sponsored Buchanan's lawsuit, declined to speak in detail with The College Fix because Buchanan is currently considering her legal options.
MORE: Court approves firing professor for preparing students for urban public schools
Court ignores biggest issue because wrong defendant named
The parties have consistently disagreed on the nature of the case, and unusually, both have litigated the dispute in the media.
Buchanan denounced LSU for claiming she violated the sexual harassment policy, which she calls unconstitutionally broad for its language on "unwelcome" behavior "of a sexual nature." LSU earns a "red light" rating from FIRE for its speech policies. She also said LSU used her "low tolerance of poor teaching," as reflected in some student evaluations, against her.
The taxpayer-funded university shot back that she had a history of "verbal abuse, intimidation and harassment" in the classroom, but didn't explain how she kept getting promotions and positive performance evaluations.
The administration disregarded a Faculty Senate vote to censure Buchanan that nonetheless said she should keep her job. The Senate then voted to censure President F. King Alexander for convincing the Board of Supervisors to fire Buchanan.
The 5th Circuit said it must evaluate whether an employee's speech addresses a matter of public concern by determining "the content, form, and context of a given statement, as revealed by the whole record." Speech that qualifies "involves an issue of social, political, or other interest to a community."
This was the furthest the panel got on reviewing the content, form and context of Buchanan's alleged behavior, however.
The court also punted on addressing whether LSU's sexual harassment policy was unconstitutionally overbroad. Wiener's opinion said she sued the "wrong parties" and should have sued the Board of Supervisors, "which is responsible for the creation and enforcement of the policies," so the court could have evaluated the policy.
MORE: Prof fired for cussing sues LSU for saying she sexually harassed students
Instead she sued parties with "individual and limited roles" in administering LSU policies: Alexander (left); Damon Andrew, then-dean of the College of Human Sciences & Education; Assistant Vice President of Human Resource Management Gaston Reinoso; and A.G. Monaco, who resigned as head of human resources last year following allegations of profane and degrading emails.
Even though it dodged Buchanan's reasoning and the constitutionality of the policy under which she was fired, Wiener's opinion "nevertheless" declared that all defendants deserve qualified immunity from damages. The court admitted it did not have to rule on this point, since it already ruled Buchanan's First Amendment rights weren't violated.
The AAUP's analysis of the 5th Circuit ruling warned that faculty speech is endangered by sexual harassment policies such as LSU's. In order to prevent faculty speech from being misconstrued as sexual harassment and infringing on academic freedom, universities must make speech-focused policies "narrowly drawn and sufficiently precise," it said.
Its friend-of-the-court brief said the trial ruling sets a precedent that chills the speech of professors. "Many things a professor says to his or her students may 'offend' or even 'intimidate' some among them," and if they led to formal sanctions and even firing, "the pursuit of knowledge and the testing of ideas in the college classroom would be profoundly chilled."
FIRE's statement on the ruling said the 5th Circuit erred on two counts: by construing academic freedom to not include pedagogical discretion, and by dodging the question of unconstitutional over-broadness of the sexual harassment policy.
MORE: Buchanan says students complained she was too hard on them
IMAGE: Roman Samborksky/Shutterstock, Louisiana State University
Like The College Fix on Facebook / Follow us on Twitter