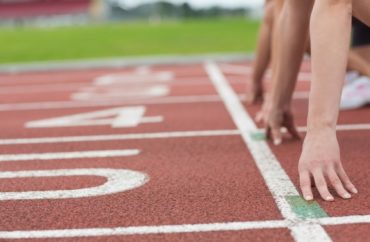 A Republican lawmaker said she will continue to fight for legislation she sponsored that seeks to prohibit biological males who identify as female from participating in women's sports as the bill battles party-line opposition and a stall in the state Senate due to the coronavirus pandemic.
Nancy Barto, R-Phoenix, argues her "Save Women's Sports Act" is vital not only for fairness — but safety — for biological females who compete in women's sports.
Her bill, which has generated much controversy, passed the Arizona House in early March along party lines in a close 31-29 vote, and now awaits a hearing in the Arizona Senate.
But due to the COVID-19 pandemic, Rep. Barto said the senate committee set to review it will most likely not reconvene any time soon, so House Bill 2706's fate this legislative session remains up in the air.
"It is difficult to predict the future," Barto recently told The College Fix via email. "After the elections there may be a different legislative makeup—which could be either more or less supportive so I don't know [at this] point if it would pass. Hope so. Arizona girls deserve protection."
Despite the uphill battle it faces, including steep opposition from the ACLU of Arizona, which has pledged to sue state lawmakers if it passes, Barto said she will keep fighting for the issue.
"I sponsored the bill because biological males identifying as female are now able to compete in women's sports, putting women's opportunities and even their safety at risk," Rep. Barto told The Fix.
"Female athletes across the country are being affected," she wrote in her email, citing, among other examples, the case of Alanna Smith, a female Connecticut record-setting runner who now consistently comes in third to two male runners who identify as girls.
"And in Arizona, a high school athlete testified that her softball team recently competed against a team that had a biological male athlete. Their team lost, but worse, she and her teammates were concerned for their safety," she said.
The bill, if passed by the state Senate and signed by Republican Gov. Doug Ducey, would require that all interscholastic and intramural sports be designated as either male, female, or co-educational, and that those designations be based on "biological sex," not gender identity.
Barto also wrote a column in AZCentral on how she believes the ban—contrary to what the bill's opponents claim—is necessary, based on science, and transcends political lines.
"Let's set the record straight on privacy as well. The bill protects students' privacy. All that is needed is a note from a student's doctor to confirm an athlete's biological sex," she wrote.
In a situation where a student's status might be disputed, the bill provides that the athlete's genetic test results would serve to establish his or her sex.
The bill would also create several legal ramifications in the event of its violation.
For instance, it states a government entity, accreditation or licensing organization, or state athletic association cannot punish or take any adverse action against a school or college for maintaining separate sports teams for female students. It also declares a student can sue a school or college if either violate the act causing the student to be deprived of an athletic opportunity or to have suffered similar harm.
In her AZCentral op-ed, Rep. Barto said that science confirms that biological males have significant athletic advantages over women, such as height, lung capacity, bone size, and increased testosterone levels which are not reversed by cross-sex hormones.
She added in her email that "a host of organized sports already account for male/female differences." For example, female volleyball nets are more than 7 inches lower than the boys' nets, high school shot puts for boys are 36 percent heavier than those for girls, and girls' basketballs smaller and lighter than the boys' basketball, she explained.
"Arizona is one of at least 18 other states focusing on this issue," Rep. Barto told The Fix, "because [as they have all witnessed] it only took one season for girls in Connecticut to see their titles go to males identifying as female in their sports. We should clarify the law before more Arizona girls are harmed and they see these outcomes."
She said she believes the majority of her constituents agree.
Since Rep. Barto introduced the bill in February, she said she has received overwhelming support, adding that recent polls have revealed bipartisan support for legislation that clarifies that biological males who identify as female not be allowed to compete against females in competitive sports. In the Center for Arizona Policy's poll, over 60 percent of Arizonans support legislation that bans biological males from competing in girls' sports.
In both her AZCentral op-ed and email to The Fix, she noted that some feminist groups, such as Women's Liberation Front, are publicly speaking out in support of a similar bill in New Hampshire. She added even some individuals in the transgender community support the bill because they understand that biological males, despite their identity, have natural athletic advantages over women.
Still, in her statement to The Fix, Rep. Barto said that right now her Democrat colleagues in the House—and probably the Senate—are the main opponents to the bill although many of their own constituents support the idea.
While critics of the bill have contended that it discriminates against transgenders, Cathi Herrod, president of the Center for Arizona Policy, a conservative nonprofit, countered such claims in her column published by Mesa Independent: "Arizona senators who support girls and women can boldly support HB2706, which contrary to claims, does not prohibit any student from playing sports. It simply determines on which team a student will play."
Rep. Barto echoed this sentiment to The College Fix: "This bill isn't anti-anyone – nor does it ban anyone from playing competitive sports. It simply clarifies which team individuals may participate on so women can continue to compete on a level playing field in their own sports. Ignoring this issue violates both the intended purpose and the spirit of Title IX."
In response to The Fix's request for comment, Morgan Dick, a spokesperson for the Arizona Department of Education, said that the legislature is no longer in session due to COVID-19 and that they are currently unable to provide a comment on the bill as they are at full capacity responding to COVID-19.
MORE: 'Extra lessons in losing': Female track athletes sue for letting males compete
MORE: DOJ sides with girls fighting to keep boys out of their high school sports
IMAGE: Wave Break Media / Shutterstock
Like The College Fix on Facebook / Follow us on Twitter