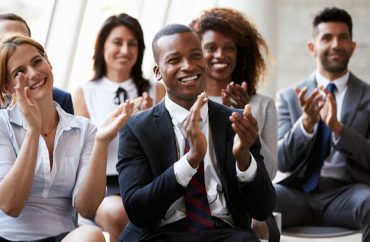 Now both high school and college students are covered
Arkansas has long protected the rights of high school student journalists, which were imperiled by a 1988 Supreme Court decision (Hazelwood) that gravely muddled a 1969 Supreme Court decision (Tinker).
Some school districts still refuse to follow the law. But at least lawmakers are making it abundantly clear that any public educational institution at any level must protect the rights of student journalists.
Republican Gov. Asa Hutchinson signed a bill earlier this month that explicitly protects college journalists from administrative interference, and their faculty advisors from retaliation.
The 1995 student press freedom law did not apply to college students because they weren't seen as a target of the Hazelwood decision, which concerned high school students, Henderson State University journalism instructor Steve Listopad told the Student Press Law Center.
It became clear they needed explicit protections in state law after the high court's 2005 Hosty decision expanded Hazelwood's logic to public colleges, said Listopad, who previously helped push through North Dakota's pioneering "New Voices" law.
As is common for "New Voices" legislation, the Arkansas push was led by Republicans. It also passed unanimously.
Rep. Mark Lowery, a local newspaper veteran and communications professor, told SPLC he still wants to pass more protections for K-12 student media advisors, but he fears that federalism concerns by his conservative peers could derail that.
Not all Republican-led states have been willing to recognize the First Amendment rights of students. Indiana shot down minimal protections last year, and Arizona's Republican governor vetoed a New Voices bill the year before.
MORE: School district violates Arkansas law by censoring embarrassing articles
IMAGE: Shutterstock
Like The College Fix on Facebook / Follow us on Twitter