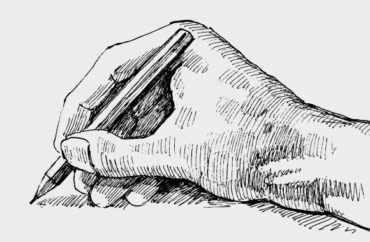 The College Fix is running an editorial cartoon contest in search of emerging talent in this important, educational and entertaining field.
It was launched in early September and there's two weeks left to enter.
Emerging artists under the age of 35 are encouraged to enter the contest, which offers a top prize of $1,000. Second place will receive $500 and third place $250.
Living up to our motto of "Breaking Campus News. Launching Media Careers," The College Fix for the last three years has published weekly cartoons by Pat Cross, who lampooned everything from student debt and cancel culture to curriculum controversies and diversity dogma.
The images were widely shared as they conveyed poignant and powerful points. A picture, as they say, is worth 1,000 words. But Cross left the world of political cartooning in August to pursue a new vocation as a priest.
We here at The College Fix are interested in supporting the next generation of budding talent in this field.
"There is a dearth of young, talented center-right political cartoonists in this country," said John J. Miller, executive director of the Student Free Press Association, the nonprofit that publishes The Fix and is sponsoring the contest.
"We hope to help more artists engage in this important journalistic field, and perhaps even help launch a career or two," Miller said. "Editorial cartoons have a long and storied tradition, and serve as a powerful way to expose the ridiculousness of an argument or policy."
No more than two cartoons are to be submitted per cartoonist and they must be related to higher education. Only horizontal, single-panel cartoons will be eligible. In other words, the cartoon must be encapsulated within one rectangular box. (Please see cartoons from Pat Cross for reference.)
Submissions must be received by Oct. 15, 2022. Email your name, contact information and a brief bio to jkabbany (at) thecollegefix.com.
Please note: Entering a cartoon into the contest allows The College Fix to publish and share the image on its website and social media platforms, regardless of whether it wins a prize.
MORE: The College Fix's Top 10 higher education cartoons of all time
Like The College Fix on Facebook / Follow us on Twitter