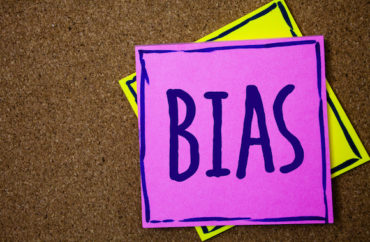 Of course they do
Campus politics is a funny thing: There are few environments that are more removed from the "real world," and yet at the same time what happens on campus can and regularly does affect what happens in wider society. That's not very good news for anyone.
A new higher ed organization reflects the sort of campus dysfunction that can often spill out into the general body politic. The "Network of Concerned Academics" actually has a rather limited and singular "concern:" It believes that higher education, academic freedom and freedom of speech are all under assault by conservatives. Well, that's an interesting contention: Conservative campus constituencies often number in the single digits on most campuses, and it is rather difficult for conservative organizations to make any inroads into higher education. Meanwhile, the most aggressive and pernicious political actors on campus are overwhelmingly liberal ones: It's progressives who are shouting speakers down, ruthlessly policing language, enforcing strict political orthodoxy, and generally making everyone terrified to register even a hint of dissent.
This is not mere conjecture; it's all happening very much in the open and very much as part of the public record. And it's not simply the rank-and-file campus Left that's engaging in this political jihad. A new study by the Foundation for Individual Rights in Education found that around 90 percent of campuses restrict free speech in some way—90 percent, as in nine-in-10, as in nine-out-of-10. Is it anyone's contention that these campuses are all being run by dastardly conservatives? Do we really think 90 percent of college administrators are voting straight-ticket red?
The problems on campus are overwhelmingly progressive ones. There's no point in denying it, and there's not necessarily any shame in it, either. Sometimes political movements go awry. Liberalism in higher education has gone off the track in recent years. Fixing it will require honesty and deliberateness; we won't solve this problem by blaming phantom conservatives for the problems of progressives.
MORE: New 'Network of Concerned Academics' rallies against the 'right-wing'
IMAGE: Artur Szczybylo / Shutterstock.com
Like The College Fix on Facebook / Follow us on Twitter