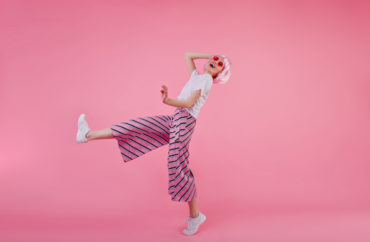 Said pants-wearing women commit 'a sin against charity as well as modesty'
An associate dean at the University of Oklahoma's law school resigned that position this week after it was revealed that, in a 2014 book, he had written of his opposition to women wearing pants.
Brian McCall, the university's College of Law associate dean for academic affairs as well as the associate director of the Law Center, "voluntarily resigned" his deanship after the beliefs he expressed in his book became widely known, KFOR reports.
Though the school's Equal Opportunity Office "conducted an independent review of McCall and found no evidence of workplace harassment or discrimination," KFOR reports, the dean nonetheless left his job after backlash directed at his book To Build the City of God: Living as Catholics in a Secular Age.
In that book, McCall wrote: "Women must veil their form to obscure its contours out of charity towards men…To know that women in pants have this effect on men and to wear them is thus a sin against charity as well as modesty."
Joseph Harroz, Jr., the dean of the law school, said in a message to the university that he was planning on "hosting a series of meetings with students, faculty, and staff" in response to the controversy, the news station reports.
"At all levels of the college, we promote the importance of diversity, multiculturalism, inclusion, and equality for all students, faculty, and staff. Our educational efforts and programs in these areas continue to grow," Harroz wrote.
The student newspaper The OU Daily reported that, elsewhere in the book, McCall stated: "A simple test of modest and feminine behavior can be summarized: if you can't do it modestly and gracefully in a skirt, you shouldn't do it at all." McCall also said in that book that same-sex marriage is "insanity."
Read the KFOR report here and the OU Daily report here.
MORE: Student presents in her underwear to protest prof's comment about her jean shorts
IMAGE: Look Studio / Shutterstock.com
Like The College Fix on Facebook / Follow us on Twitter