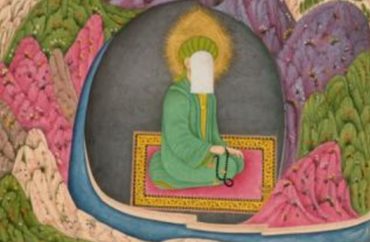 Hamline University recently used a daylong forum on academic freedom to essentially defend its decision to fire an art history instructor who showed her students two paintings of the prophet Muhammad, according to a faculty member who attended the event.
The private, Minnesota-based university hosted "Academic Freedom and Cultural Perspectives – Challenges for Higher Ed Today and Tomorrow" on Sept. 12.
Featuring famed anti-racism consultants Tim Wise, Robin DiAngelo and Stacy Hawkins, as well as popular critical race theorist Michael Eric Dyson, the event aimed to "examine the intersection of academic freedom and diverse cultural perspectives," according to the university.
However, the speakers either ignored the controversy altogether or basically defended the university's actions by arguing academic freedom is less important than ensuring students are not offended by extreme or false material.
That according to Mark Berkson, chair of the department of religion at Hamline University, whose lengthy summary of the event was published Sept. 21 in the Chronicle of Higher Education.
At issue is the university's decision in late 2022 to not renew the teaching contract of an adjunct art instructor after she showed two historical depictions of Muhammad after giving her students both written and verbal trigger warnings.
Hamline University's President Fayneese Miller in April announced her retirement in the wake of the controversy that engulfed the campus, including: a faculty vote that called for Miller's resignation; a lawsuit against the university from the dismissed instructor, Erika López Prater; an accreditation complaint filed by the Foundation for Individual Rights and Expression; and a report from the American Association of University Professors that found Hamline violated the instructor's academic freedom.
Despite all this, Berkson wrote in the Chronicle, university brass still argues they did the right thing, and touted panelists who equated examples such as "Holocaust denial, flat earth theory, fomenting an insurrection, and using the N-word in the classroom" with what López Prater did:
Instead of giving us helpful examples of what happens when a professor who is in accord with these standards receives complaints from students based on the student's religious (or other) beliefs, the speakers threw an army of straw men at us. The inflammatory false equivalence of Holocaust denial or hate speech is completely unhelpful; they have nothing to do with López Prater's classroom or with the hard cases that we might face in our classrooms.

If we are going to imagine more analogous examples to what happened last year, situations that would be much more applicable to the challenges we actually face in the classroom, we might look at something like this: What should a faculty member do if a fundamentalist Christian objected to the assigning of a book about LGBT pastors? Or what if students are assigned to watch and analyze The Last Temptation of Christ (which imagines an alternate version of the life of Jesus, in which he has a sexual relationship)? What if a student found the very idea so offensive, so un-Christian, that the student refuses to watch it? Perhaps we might conclude that the student should be given an alternative assignment (although this would be problematic in many cases). But what if the student insisted, "I don't want anyone to read that book or watch that movie. It goes against my religion and doesn't belong in any classroom." Any competent administrator would explain to the student that this is not how college works.

Hawkins, in discussing those times when we should "restrict our rights," explains that the exercise of our rights "can't come at the expense of other people's right to safety, right to liberty, right to freedom, right to dignity, right to an education, the right to know the truth about our history." That last point is particularly relevant here, because this is precisely what López Prater was helping students to do. She was giving Muslim students a chance to understand an element of their own history, which happens to include a wide diversity of opinions about the question of the representation of Muhammad.

Hawkins further said that "academic freedom must include the whole community." That's a good point. What about the Muslim students — many of whom have been in my classes over the years — who disagree with what the offended student and her allies (including administrators and staff) were saying? Muslim students who disagreed were effectively silenced. They did not get a seat at the table. In fact, Muslim students who wanted to take my Islam course in the spring of 2023 had to endure a campaign of pressure from the Muslim Students Association and their allies, some of whom, among other things, stood outside my classroom on the first day of class trying to persuade Muslim students not to enter.

What happened to López Prater, whose academic freedom was clearly denied, was outrageous and unfair. It also serves as a chilling cautionary tale to all of us, especially those of us who teach controversial subjects. An administration that issues statements professing their commitment to academic freedom, as Hamline's did in the wake of the avalanche of criticism, must be willing to support faculty in such situations — including adjunct faculty — or the statements mean nothing.
While Berkson's feature in the Chronicle brings attention to the ongoing controversy, López Prater's court case has hit some bumps.
"López Prater's suit against Hamline for religious discrimination, defamation, retaliation, intentional infliction of emotional distress, violations of Minnesota's whistleblower law, and breach of contract is in federal court [and a] judge recently threw out four of the five claims (defamation, retaliation, intentional infliction of emotional distress, and violations of the Minnesota Whistleblower Act), but allowed the religious discrimination claim to go forward," reported biologist Jerry Coyne on his Why Evolution Is True blog.
"López Prater claims that she was discriminated against not only because she is not Muslim, but that she was fired because she didn't conform to Muslim belief. It's hard for me to understand how the judge could toss the defamation, retaliation, and emotional distress claims, but I hope López Prater wins on the other claims," Coyne wrote.
MORE: Hamline University president to retire in wake of Islamic art controversy
Like The College Fix on Facebook / Follow us on Twitter